Aveda Institute Portland Barbering Program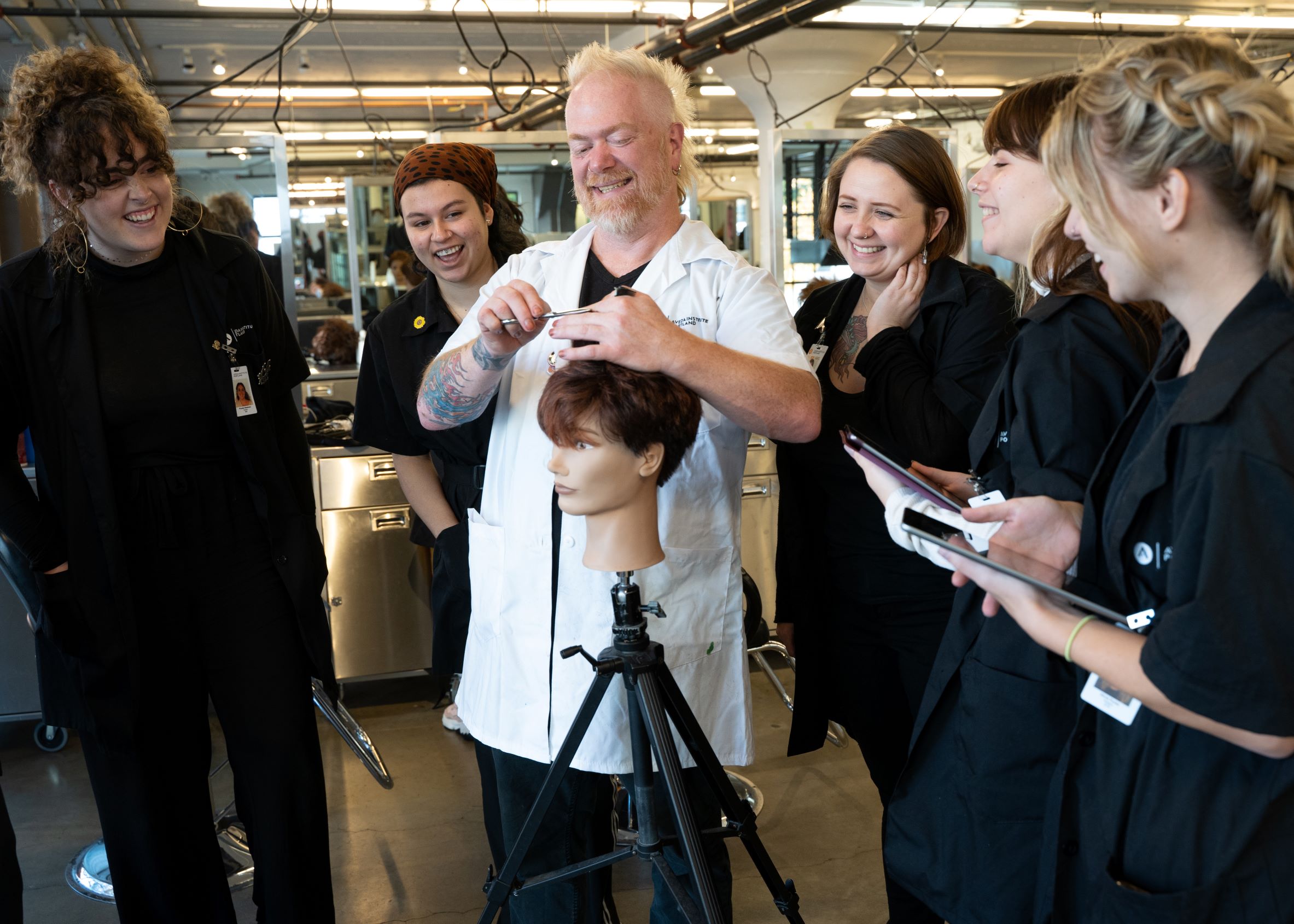 Start your craft with our Barbering program. The Barbering program dives into the foundations of haircutting and esthetics along with aveda barbering techniques. Experience theory lessons and hands-on practice geared at different learning types.
From shears to straight razors, experience facial shaving, hair cutting and styling along with business development and retail sales knowledge in the Barbering program at Aveda Institute Portland.
Program Overview
---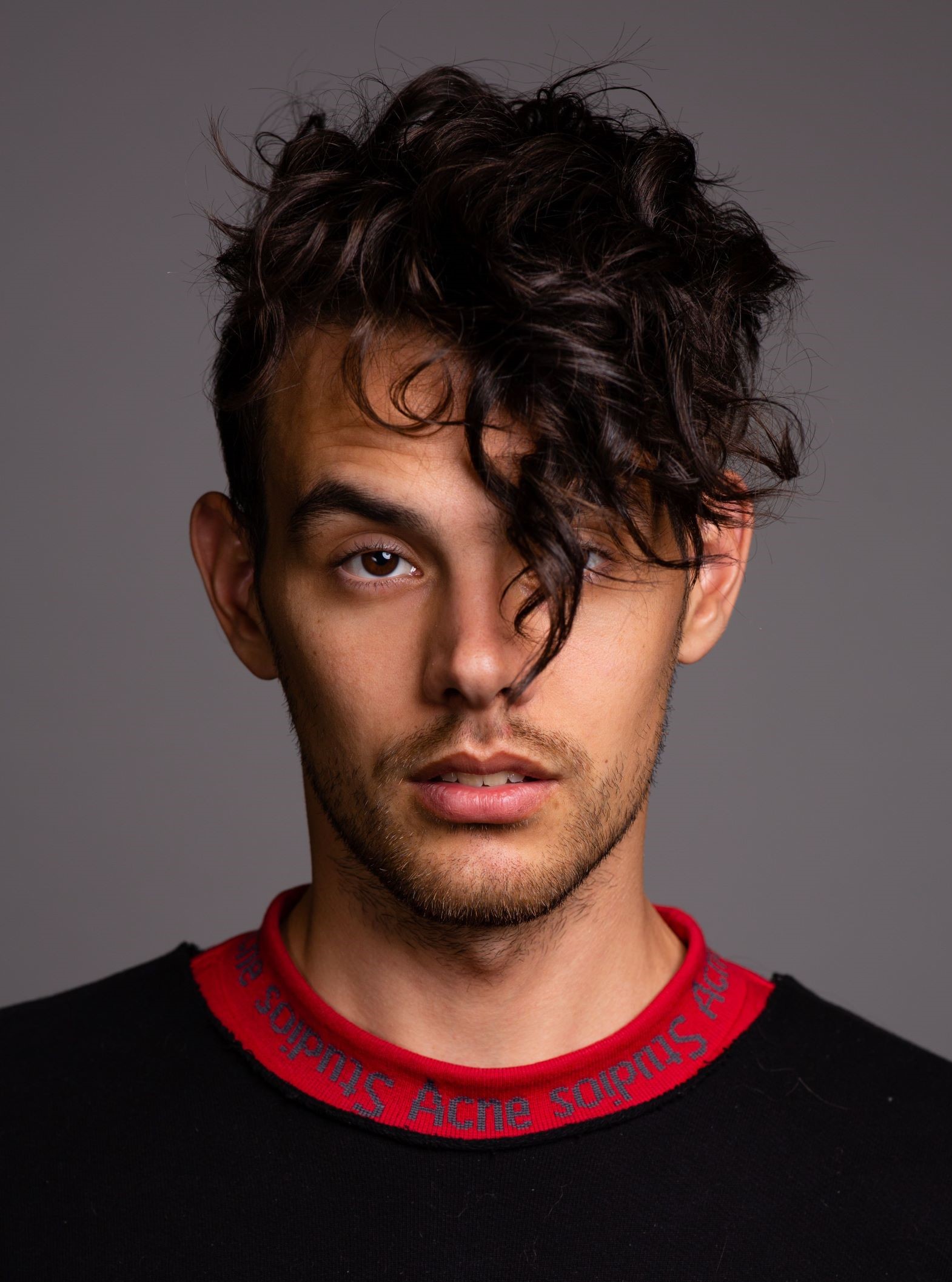 Cutting:  Students will study and perform 16 Aveda Certified haircuts during this phase. You will not only acquire a comprehensive understanding of the ergonomics behind great hair design, but you will also be introduced to the Aveda Service Cycle and Aveda Barbering and straight razor skills which will carry you through your career.
Esthiology:  Students will learn about various skin types, conditions, and remedies. By the end of the Skin Foundations phase, you will be able to conduct skin analysis, and perform facials customized for specific skin care concerns.
Styling: This phase culminates in a photoshoot which will feature the styling skills you learn in this phase. You will be provided with a professional image that can be added to your portfolio. You will also receive Aveda Product knowledge during this phase.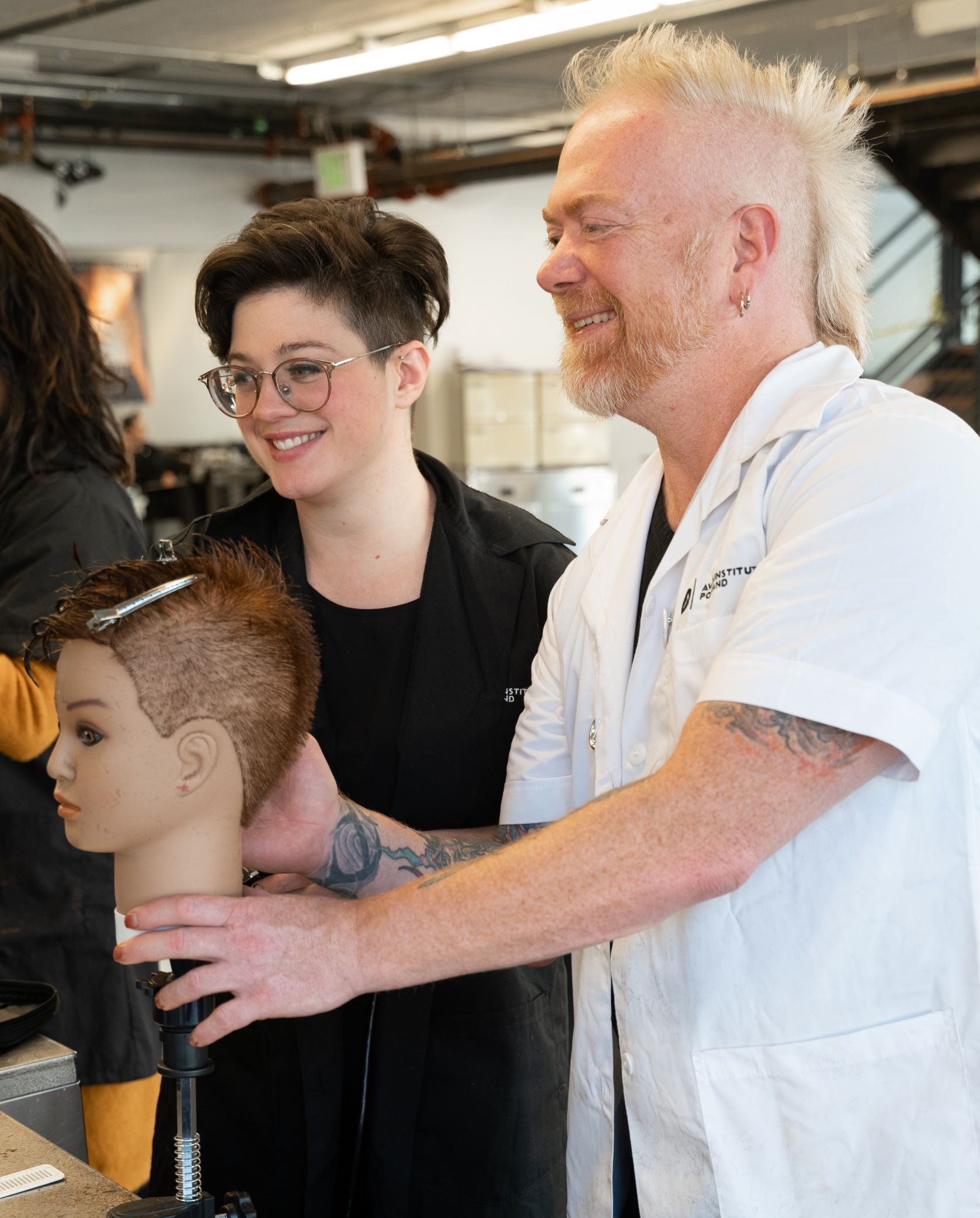 Business:  Students will become familiar with a variety of business-building topics to assist them in their Barbering career. Topics include personal finance, industry pay scales, resume building, interview skills, and how to find the salon or spa you will begin your career after graduation.
Final Phase:  During the final phase of the Barbering Program, students will be fully immersed in a salon-like experience, while being instructed and inspired by our licensed educational staff. In the student's final phase, they will further hone the skills they've acquired during their education at Aveda Institute Portland.
Oregon: 800 hours
Total Cost: $11,900
(Includes:  registration fee, kit fee, and tuition) 
Application fee: $20
Washington: 1000 hours
Total Cost: $11,850
(Includes:  registration fee, kit fee, and tuition)
 Application fee: $20