The legacy of Horst Rechelbacher extends far beyond the creation of Aveda. a pioneer of holistic beauty and a champion of environmental responsibility, Horst's purpose and passion have taken on a momentum of their own as part of a greater global movement toward balance and harmony, both individual and collective.
 
Born in Austria in 1941 to an herbalist mother and a shoemaker father, Horst began working in the salon across the street at the age of 14. "I was not a good student at all but I was very eager to be something different," he said. Horst was a natural talent, and by 17 he was working as a stylist at a prestigious salon in Rome, tending to international celebrities. By the young age of 20, he had won the European Hairstyling Championship, which he used as a springboard to tour Europe and the United States. "What is a calling? It's like almost a fire inside me and it keeps me alive," he said.
---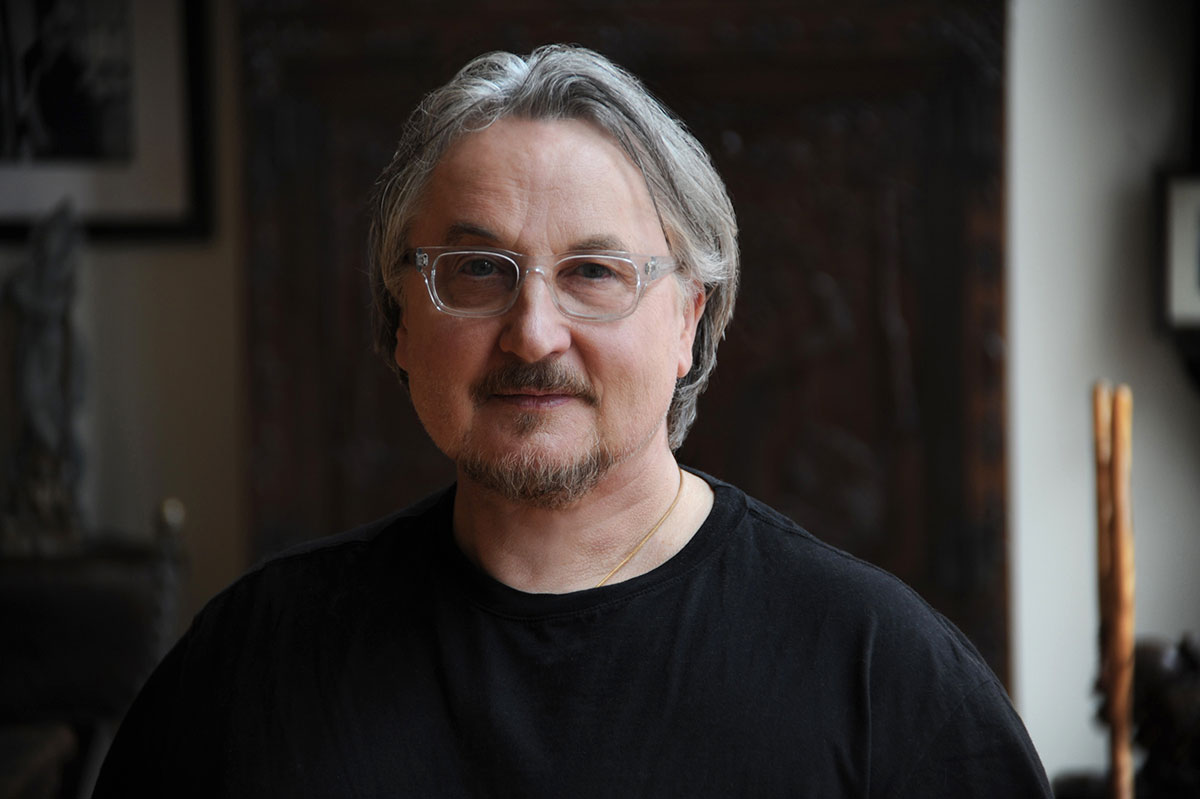 A LIFELONG STUDENT WITH A LASTING VISION
A world-class stylist in his teens, Horst ended up in Minneapolis, Minnesota by accident. Literally. During a stylist competition in 1963, Horst's car was hit by a drunk driver. He decided to settle in Minneapolis, as a European hairdresser, and opened his own salon, Horst & Friends and then several others, becoming a successful salon entrepreneur in his twenties. In the late sixties, Horst suffered burn out from overwork and recovered thanks to herbal remedies prepared by his mother, as well as to the practice of yoga and meditation. Following a retreat in India in 1970, Horst integrated Ayurveda in his lifestyle and his salon business model. He adopted a holistic thinking, the belief that individual beauty is directly linked to the beauty of the world around us. His were ideas that would revolutionize the beauty industry. "We are the earth," he said. "We are soil. We are water. We are everything. So go organic if you can. So become a farmer. Grow in your own house. Grow peppermint and make your own tea. Celebrate life."
RITUALS OF AVEDA
In India, he also received the inspiration to create Aveda. Horst gained greater appreciation for the power of wellness to promote balance in mind, body and spirit, the prerequisite to achieving the guest's beauty goals. He met Shiv Nath Tandon in the ashram Sadhana Mandir in Rishikesh, India with whom he developed his first Clove Shampoo in a kitchen sink in Minneapolis, together with doctors of Ayurveda, Vinod and Kusum Upadhyay. All have continued to work with Aveda since the early 1970s. Out of this well-timed collaboration, Aveda was born in 1978 with the vision to bring beauty professionals botanical products that would be good for them, their guests, and the Earth and its communities. Horst's foresight is a testament to how far ahead of his time he was, and although no longer with us his legacy lives on in countless ways, from the signature ritual of a neck and shoulder massage that Aveda salons are known for, to an ecologically-minded way of doing business, one that celebrates companies with a conscience. Most importantly, Horst taught us that: "Every day presents every one of us with the opportunity to create positive effects. Even the simplest, seemingly insignificant choices we make in our daily lives—what to eat, what to wear, what to use on our bodies and in our homes—have a ripple effect that reaches far beyond us personally."
---

AYURVEDIC ROOTS
5,000 years of results our earliest roots lie in ayurveda, the Indian healing tradition based on the knowledge of life and the interconnectedness of all things. it has proven, over 5,000 years, that treating the whole person leads to greater balance and well-being, so we consider the effects of our products not only on hair or skin, but on body, mind and emotion. In keeping with Ayurvedic principles—and because of our concern for the Earth—Aveda is committed to using organic ingredients. This has led to another Ayurvedic partnership—between Aveda and the Indian firm, Nisarga.
Nisarga—which means "nature" in Sanskrit—grows Ayurvedic herbs with organic agriculture. We have partnered with them to obtain organic turmeric and amla for use in some of our products including Invati™ Solutions for Thining Hair.
Nisarga employs an environmentally friendly extraction method using CO2, which leaves no toxic residues and works at a lower temperature—yielding highly potent extracts.
Because of the company's concern about the dangers of chemical fertilizers and pesticides, Nisarga works to encourage farmers to convert to organic agriculture. They have held regular educational seminars for about 35,000 farmers over the years, convincing many to go organic. Nisarga pays the organic certification costs for the farmers they partner with and also provides educational support to help make the conversion successful.
---
ANIMALS AND AVEDA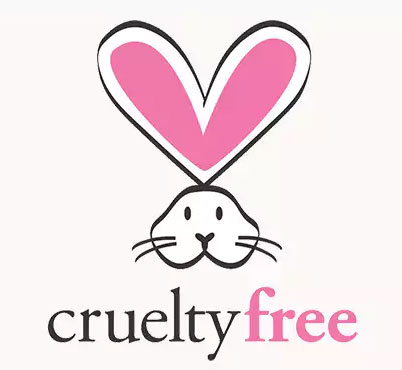 Aveda is a cruelty-free brand. We do not test on animals and never ask others to do so on our behalf. Our products are "people-tested." Being a cruelty-free brand is an important part of our mission to care for the world we live in and for those we live with, and has been since our founding in 1978. We strive to set an example for leadership and responsibility of caring, not just in the world of beauty, but around the world. Our commitment to caring for animals and wildlife reaches far and wide. In fact, we live and breathe it.
ACHIEVEMENTS
In 1989, we were the first company to sign the Ceres Principles for corporate responsibility, which call for the safeguarding of the Earth and "its inhabitants."
While Aveda products are not certified Vegetarian or Vegan, the overwhelming majority of our products contain no animal-derived ingredients. A very small number of products may include ingredients such as beeswax, honey, or whey-based protein.
Our Blaine, Minnesota manufacturing plant is certified as a wildlife habitat by the National Wildlife Federation. We worked with NWF to create "drive with care" signs that would help protect wildlife on our campus.
We work with Audubon Minnesota to enhance the nesting habitat on the grounds of our Blaine, Minnesota headquarters. This has included the construction of a chimney swift house, a purple martin house, wood duck nesting boxes, and bluebird houses.
We have supported Audubon's Upper Mississippi River Initiative through the Aveda Earth Month program since 2007, directly funding water quality work that helps protect and enhance river habitat for birds and other wildlife.
 
---
AVEDA'S APPROACH TO PACKAGING

We believe there is no responsible alternative to doing business other than through the pursuit of environmental sustainability and this belief guides every decision we make. we find inspiration for doing so in nature and believe that nature is not merely something to be cherished and protected, but also should be emulated as a model of sustainability. we also believe that profit and environmental responsibility will increasingly work together as more industries find out that "nature works" for both sustainability and the bottom-line.
OUR GUIDING PRINCIPLES
This means we:
Consider the life cycle analysis when developing packaging options
reduce the size, weight and production processes of packaging wherever possible
Offer packaging that can be recycled whenever possible
Use the most environmentally sound materials and as much post-consumer recycled (PCR) content as commercially possible.
Use renewable energy to manufacture and fill our packaging in Blaine
Challenge our packaging partners to meet the same standards
PACKAGING WITH PLASTIC DERIVED FROM PLANTS
We use 100% post-consumer recycled (PCR) material as much as we can.* When we can't use it, we are starting to combine PCR with bioplastic—as we did in our dry remedy™ moisturizing conditioner and moisturizing masque tubes. The bioplastic we use is a biopolyethylene derived primarily** from sugarcane. Bagasse is the fibrous byproduct that remains after sugarcane stalks are crushed for sugar production. The bagasse is used as fuel for the production of ethanol, a main ingredient used to produce polyethylene. Sugarcane is a quickly renewable, and thus sustainable, resource. Bioplastic may be recycled†, although the recycling of tubes is limited, so please contact your local recycling program. If you don't have a local recycling program that takes all of our tubes or bottles, simply bring them to the nearest Aveda Experience Center. We will accept every Aveda package you turn in through our "Full Circle Recycling Program." To find out more, go to aveda.com/fullcirclerecycling