Back To School - Free Cuts For Kids 2018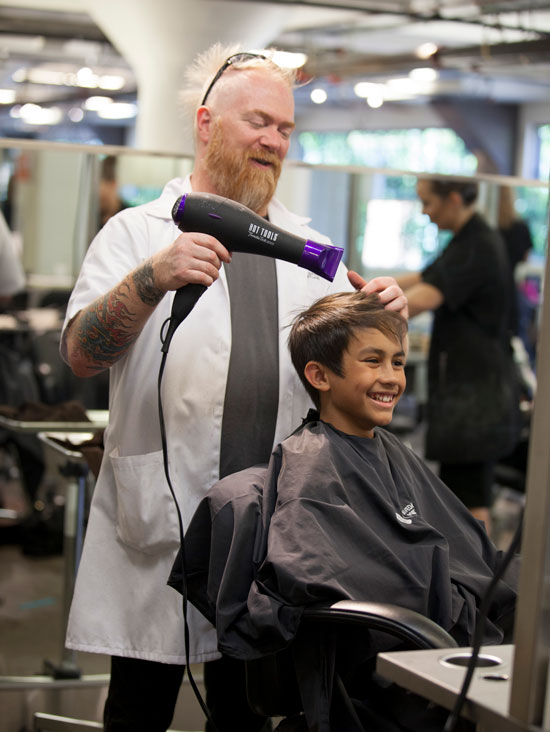 The Aveda Institute Portland is celebrating Back to School for the fourth year in a row by offering free haircuts for students K-12, August 21st – August 23rd, 2018.
While confidence comes from within, a great haircut can help a student put their best foot forward and make a great impression. Back to school time can get pretty expensive too, so we want to help out the families in our community by offering haircuts for kids and hopefully saving a few from those DIY haircut fails.
We believe that every kid deserves to start the school year looking and feeling great! In 2017 our students provided 817 kids with haircuts for the new year and a total of 1,700+ haircuts since 2015. In 2018 we are eager to top our 2017 goal. 
All students K-12 will receive a complimentary haircut by showing their student ID at checkout. The event will take place at both our Portland and Vancouver Campus. 10am - 8pm all three days.  All work will be done by students of the Aveda Institute Portland and all services will be supervised by our licensed instructor staff.
Offer is valid only on specific dates and cannot be combined with other offers. Appointments can be made in advance via our booking room at 503-294-6000. Walk-ins are always welcome, but appointments are highly recommended.
INSPIRE - CREATE - CHANGE
Click to View Entire Pinterest Board ››