Why Our School?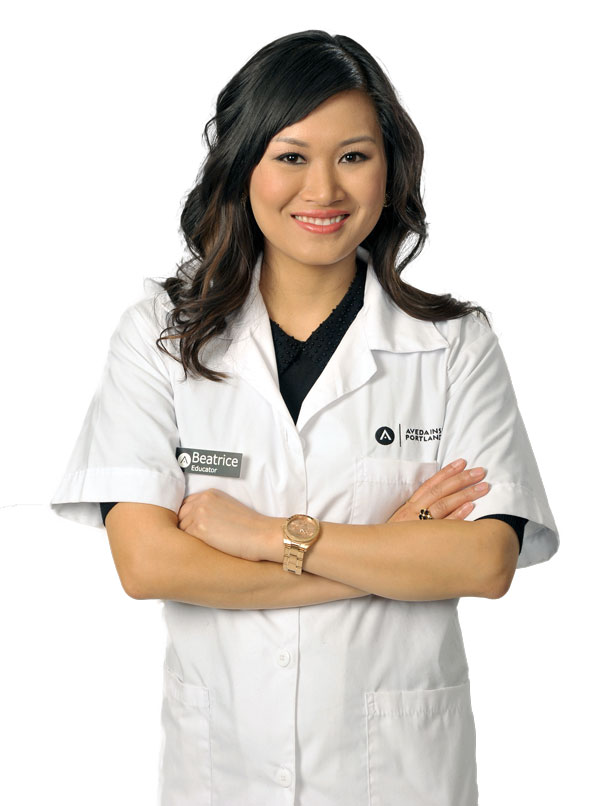 Campus Life
Aveda Institute Portland is more than a beauty school; it is a fashion-forward, eco-friendly institute dedicated to your education and career.
When we opened our doors in 2007, our goal was to inspire and mentor students
to achieve a high level of professionalism as well as provide a strong foundation
in technical and business backgrounds. Our original mission remains true today.  We host numerous fashion events and photoshoots, we are active with our local communities, and we coach on a daily basis.  Campus life is hectic but a perfect setting to develop your creative and business muscle.

Top 10 Reasons For an Aveda Education
The Opportunity to Do What You Love
Aveda's Global Brand Recognition
Amazing Career Opportunities
The Beauty Industry is Recession-Friendly
A Flexible and Portable Career
A Dynamic and Exciting Education Environment
Become More Confident
The Ability to Express Your Creativity Every Day
Become a Daymaker
Build Strong & Lasting Relationships
Facilities
At both campuses we put an emphasis on all technical practices found in Cosmetology.  Facility and curriculum are built to develop a well rounded Cosmetologist in Hair, Esthetics, and Nail Technology.  
Take a look at our vast dedicated spaces:
Styling Stations:  Pearl Campus (108) | Vancouver Campus (70)           
Esthetic Treatment Rooms:  Pearl Campus (26) | Vancouver Campus (16)
Classrooms:  Pearl Campus (4) | Vancouver Campus (3)      
Nail Clinic Floor
Full service Aveda Retail Floor
Job Placement
School resources are dedicated to graduate job placement both within the Aveda
network and outside as well. Below are just a few of the resources we provide our students:
    Job postings at our school.  Electronically on our facebook & website
    Face to face networking opportunities
    Bi-Annual in-school career fairs
    In-school and on-site salon visits
    Dedicated student services department
We will help you gain the knowledge that you will need with resume building,
interviewing skills and self-promotional marketing.  Please note, although we
strive to assist in graduate placement, the Aveda Institute Portland is primarily
an institution of learning and does not guarantee job placement.
Accredited School
Being an accredited school is important to a potential student as it means the school has met national standards of educational performance that have been established by an impartial nongovernmental agency.  Through the years, accreditation of schools has been the most authoritative and reliable index of a school's concern for integrity toward its students and quality education.  
Aveda Institute Portland is proud to be accredited by National Accrediting Commission of Career Arts & Science (NACCAS).  To learn more http://naccas.org/naccas/
Clientele
Aveda Institute Portland works diligently to bring live clientele through the clinic floor.  There may be a few mannequins in your life at Aveda Institute Portland; however, you will have the opportunity to work on a diverse & large number of clients.  Our typical clientele are looking to achieve the most current styles and trends. 
Aveda Mission
Our mission at Aveda is to care for the world we live in, from the products we make to the ways in which we give back to society. At Aveda, we strive to set an example of environmental leadership and responsibility, not just in the world of beauty, but around the world.
We believe in treating ourselves, each other, and the planet with care and respect.
We believe social responsibility is our responsibility.
We believe ecological and profit goals are mutually achievable.
We believe our authenticity and experience are our points of difference.
We believe in inspiring and educating people to integrate wellness and beauty in their lives.
We believe in the power of oneness: from our global image to a focused network.
We believe learning never ends.
We believe in encouraging innovation and empowered decision-making.
We believe our actions, products and services should always embody excellence.
We believe personal and organizational balance is the key to sustainable success. We believe true leadership is delivered with passion and by example.
"TO BE OUTSTANDING, YOU MUST GET COMFORTABLE WITH BEING UNCOMFORTABLE"