$21,000 Raised for Local Forest Preserve
Apr 26th 2016 | By rachel
Here at the Aveda Institute Portland we have a tradition of celebrating Earth Month in style. Whether it's on a runway or behind the chair we have made a point of unifying two very different worlds; one of nature and earth and the other of hair and skin. This year we continued with this tradition to raise money for local non-profit, The Hopkins Demonstration Forest. 
1. Field Day: An Outdoor Adventure
Total Raised: $5,000
To kick-off Earth Month,we were lucky enough to explore the Hopkins Demonstration Forest. We learned all kinds of tree facts on this overcast Sunday and we even got our hands a little dirty. Truly, the biggest take away was the reminder of how good it feels to be outdoors with one another, breathing in the fresh air and getting mud on our shoes. Dosha Salon Spa put together the event and donated a whopping $5,000 to the cause- the perfect start to a month of giving!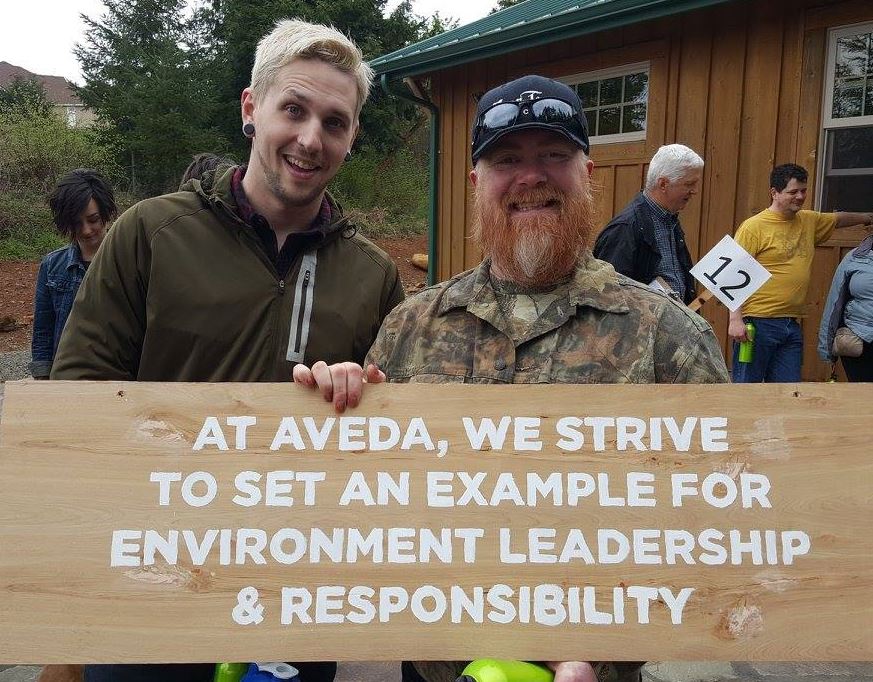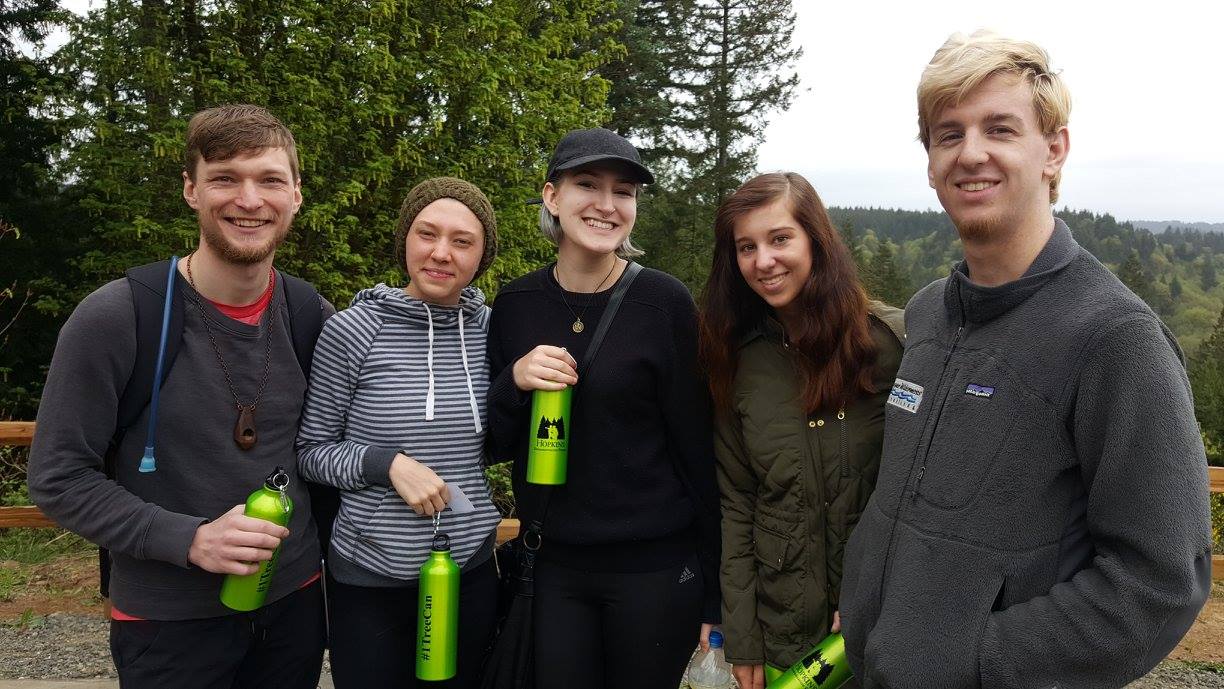 2.Evening for Earth: A Soiree for the Planet
Total Raised: $6,547 ( in ticket Sales)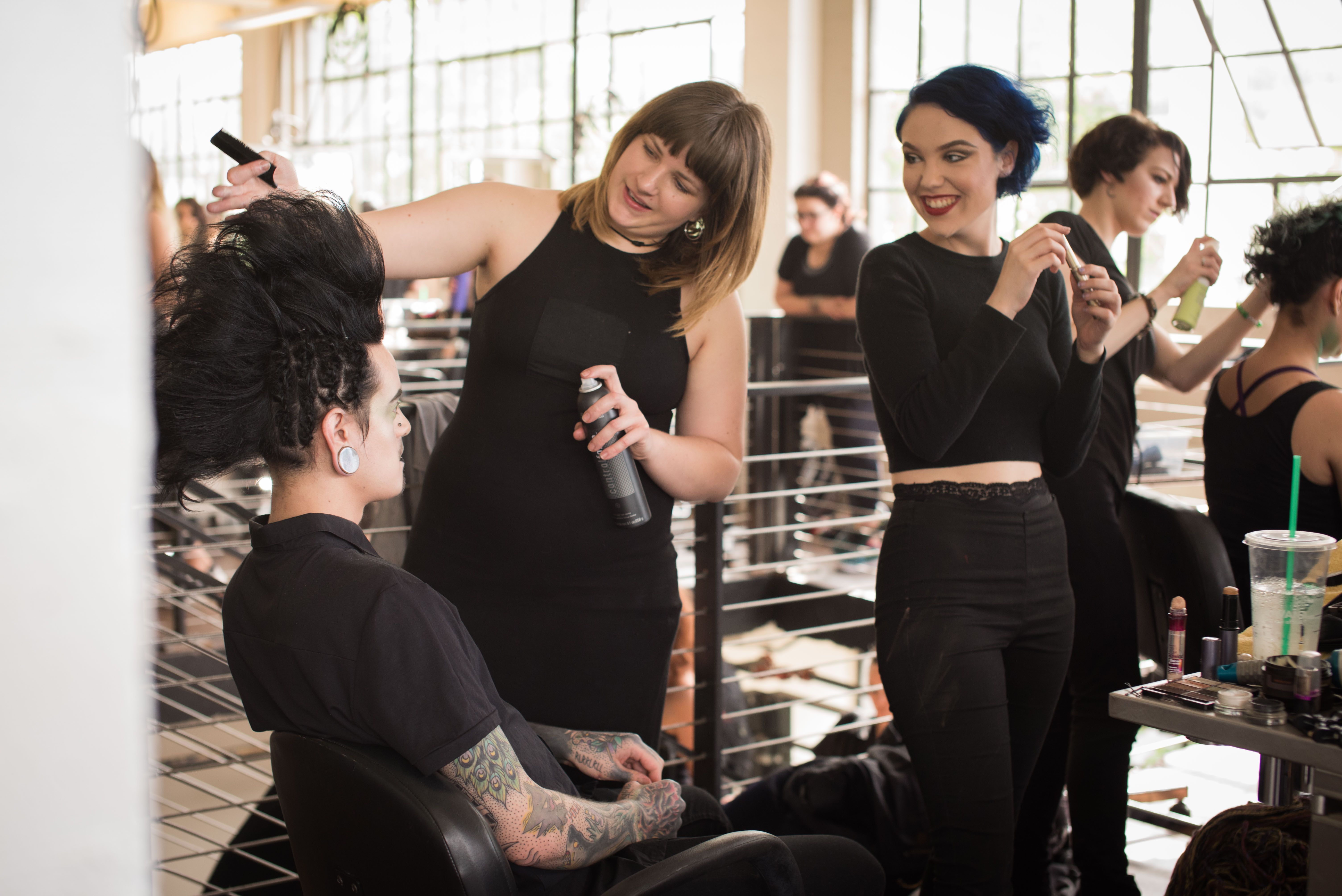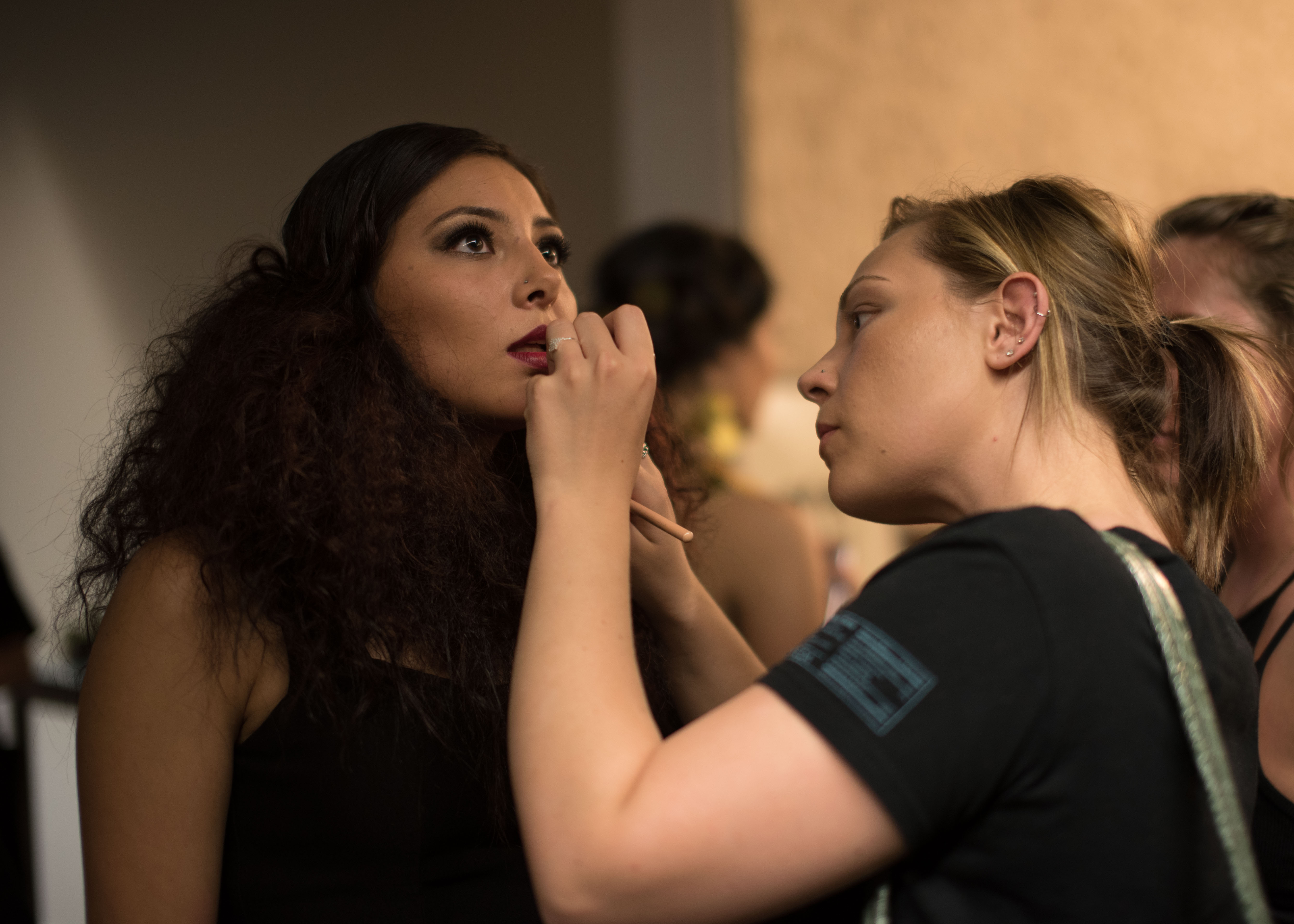 Our main event never disappoints both in fundraising and in thrills. In 2016, we have elevated the runway experience to include, live music, educational booths, cocktails and of course hair and makeup! The day is a bit of madness, but it is the kind of energy that keeps you going and with a smile on your face. Students and staff prep for the day starting at 9am. The environment, the models and the booths, even the DJ are run by students and by 4pm the event really starts to take form. We saw over 500 attendees come through the doors to look, learn and even jam out to a Prince tune (or two).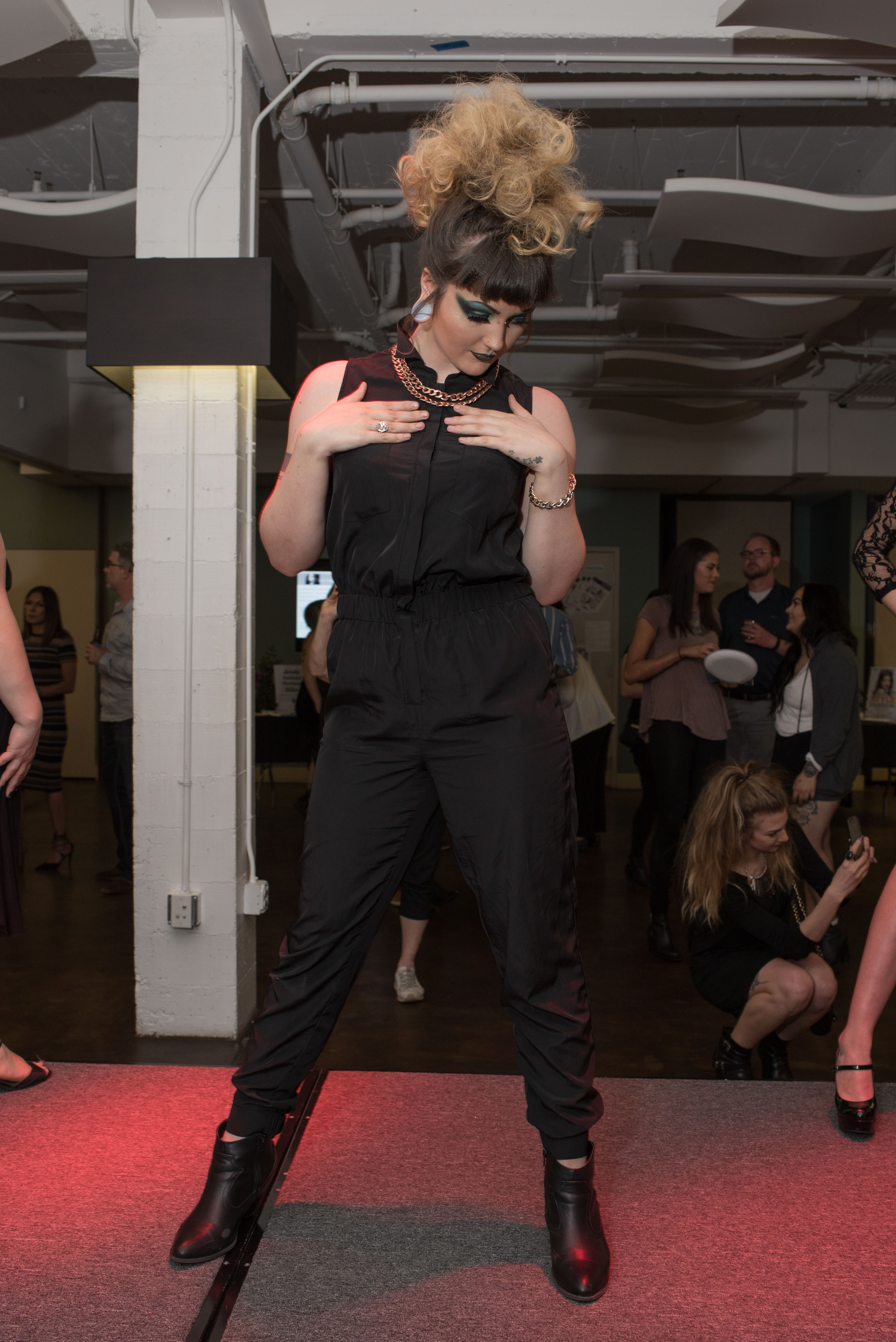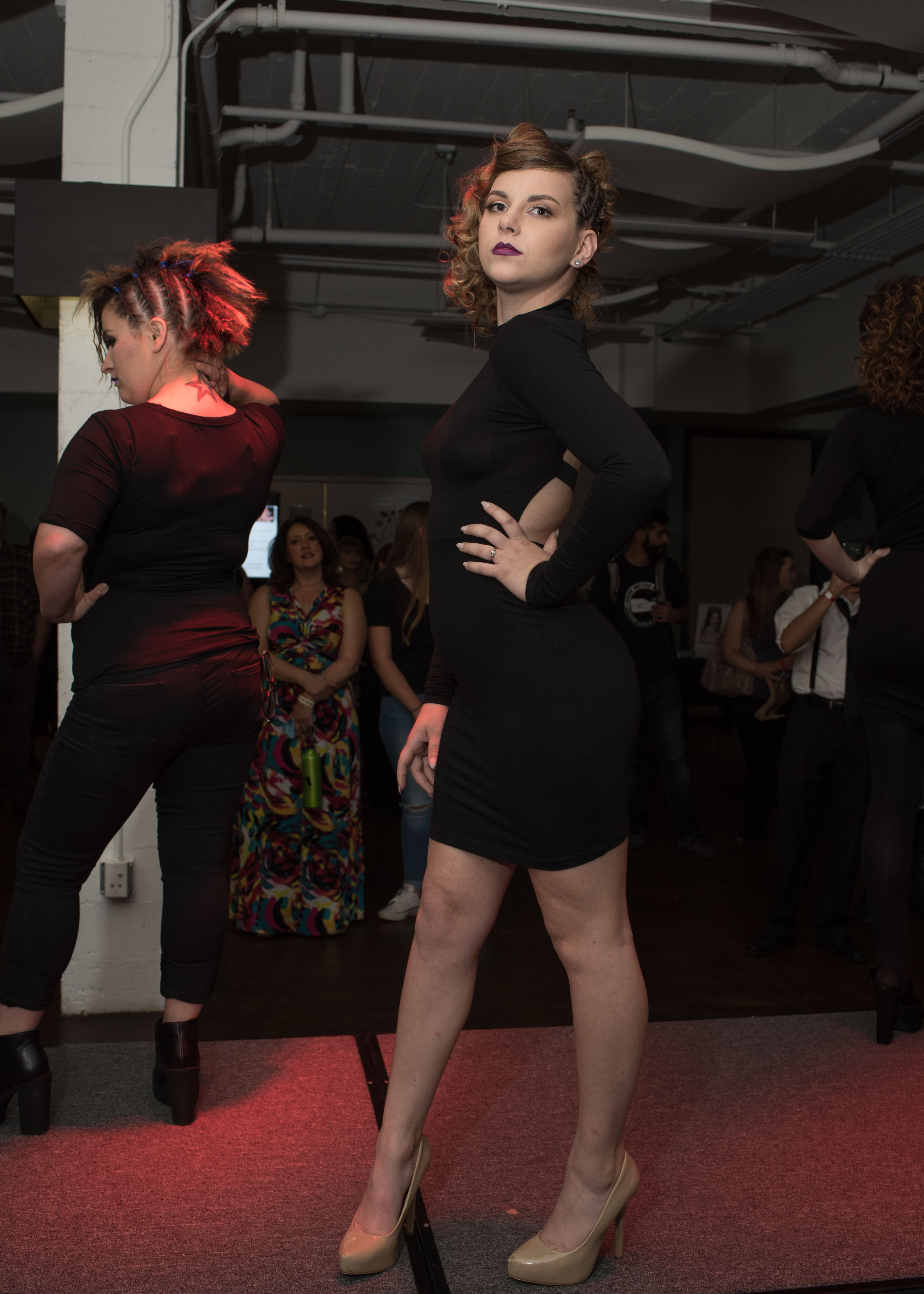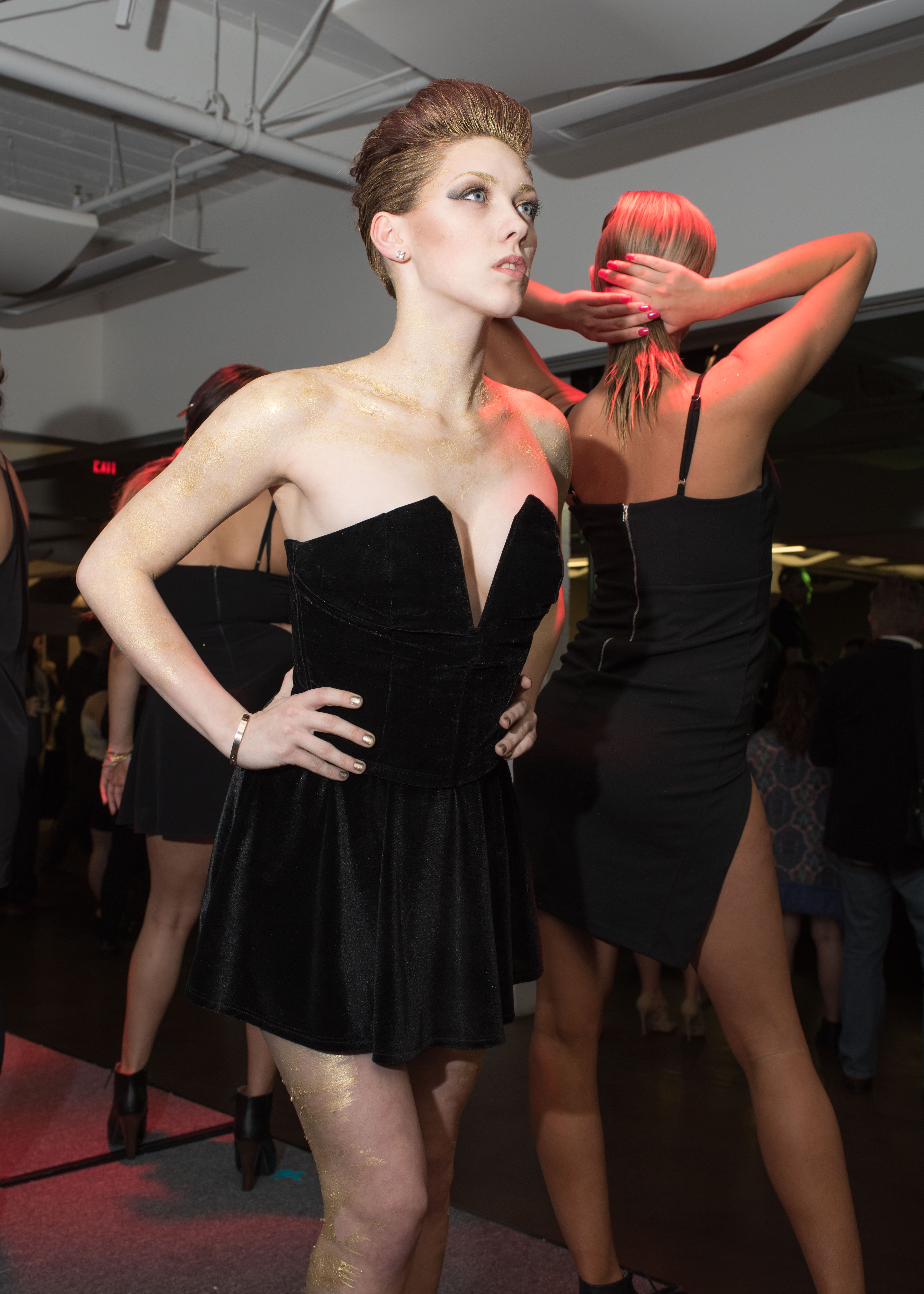 Black may be our standard uniform but we know how to stand out! Hair and makeup on the runway ( and off) seriously impressed. Student models strutted their stuff and in case you missed it there was a even a "Name your Conifer" booth- hosted by the Team at Hopkins!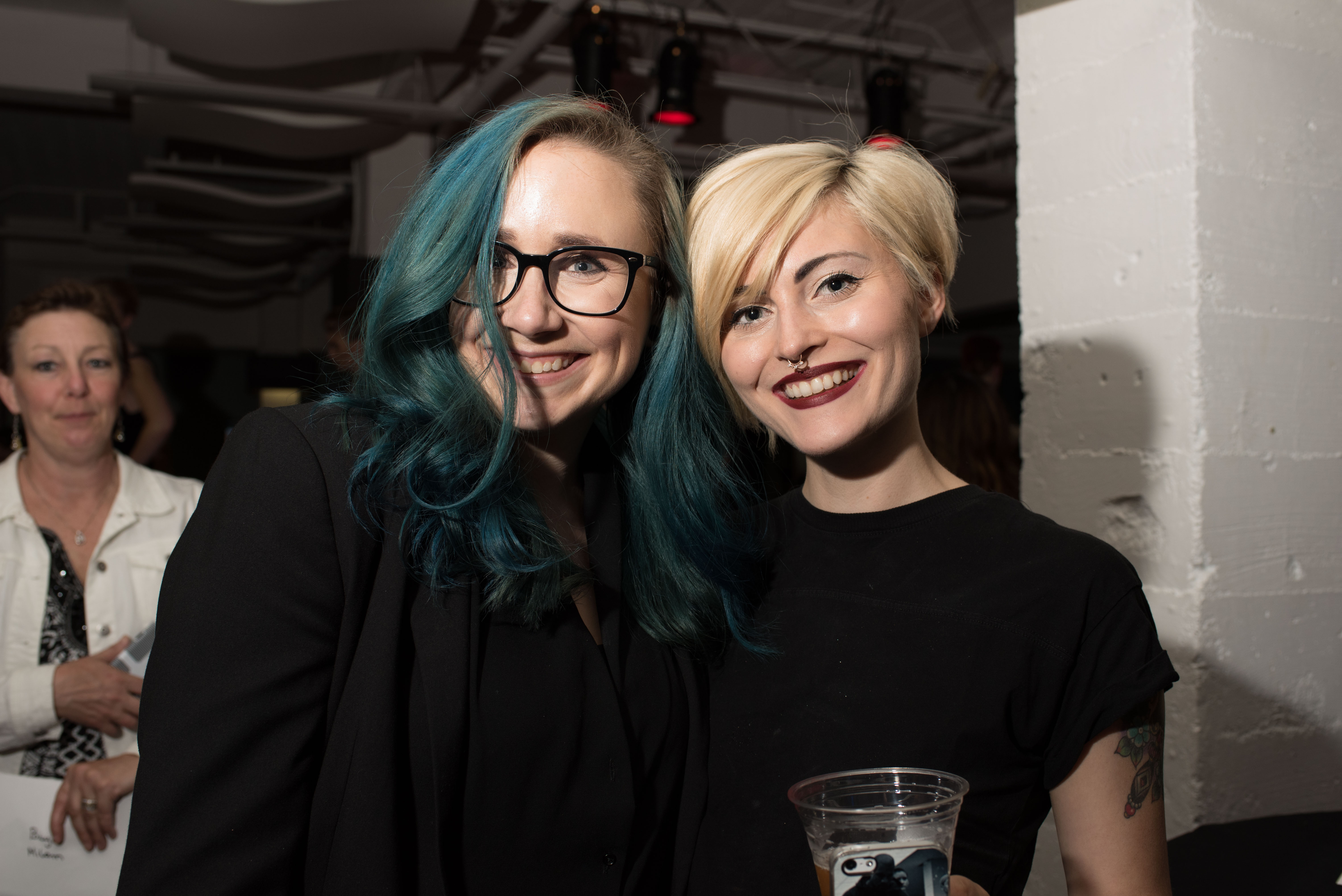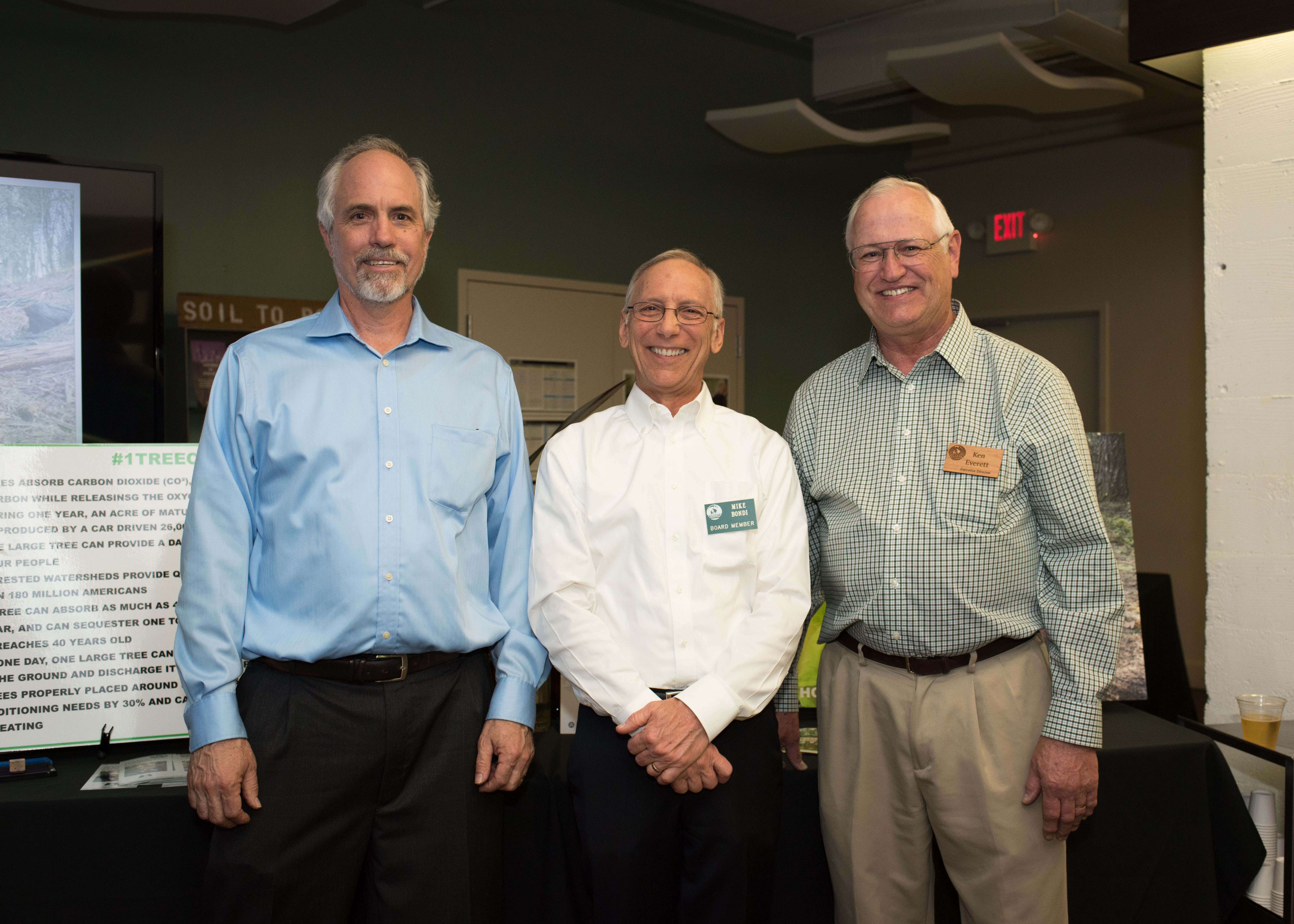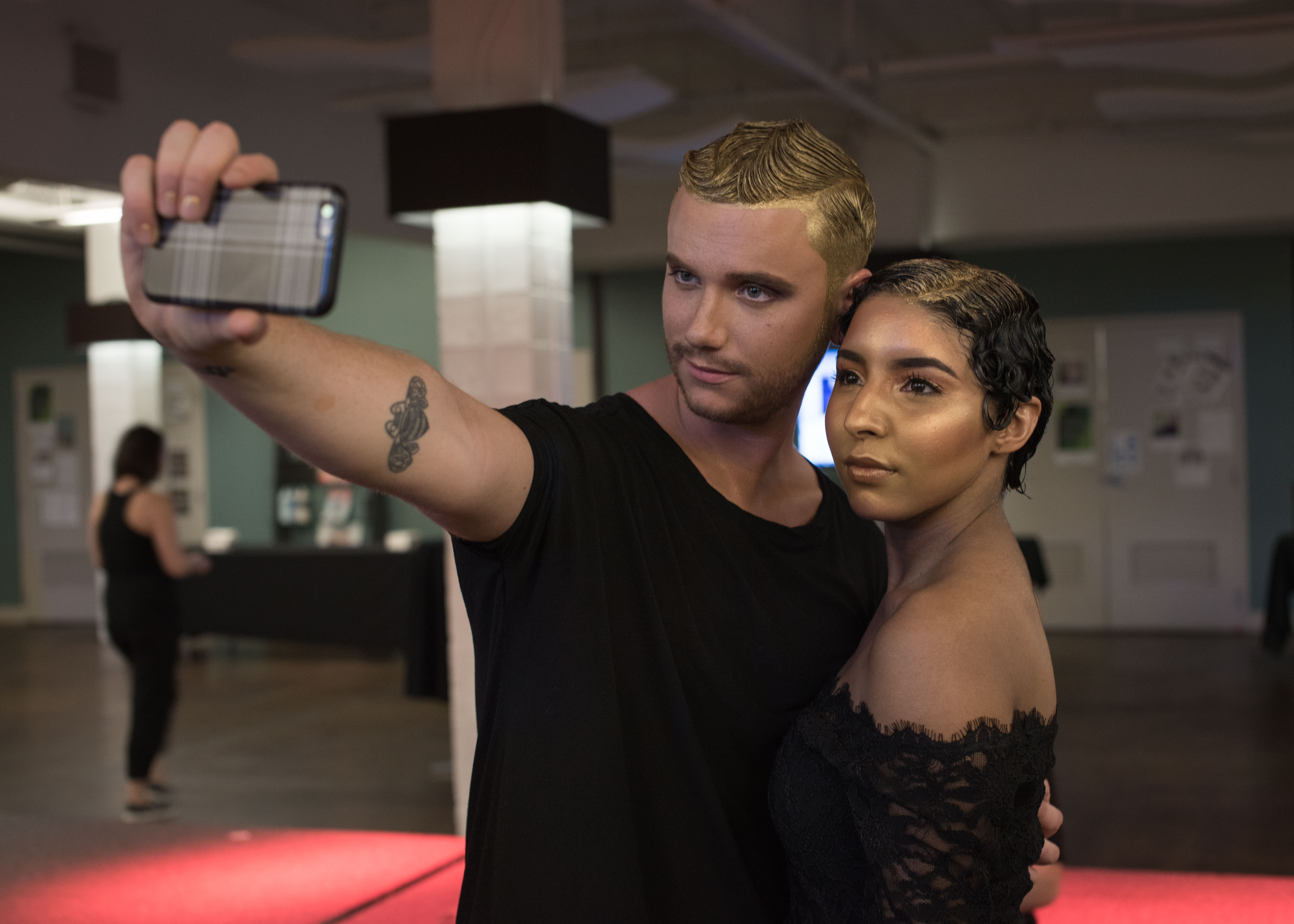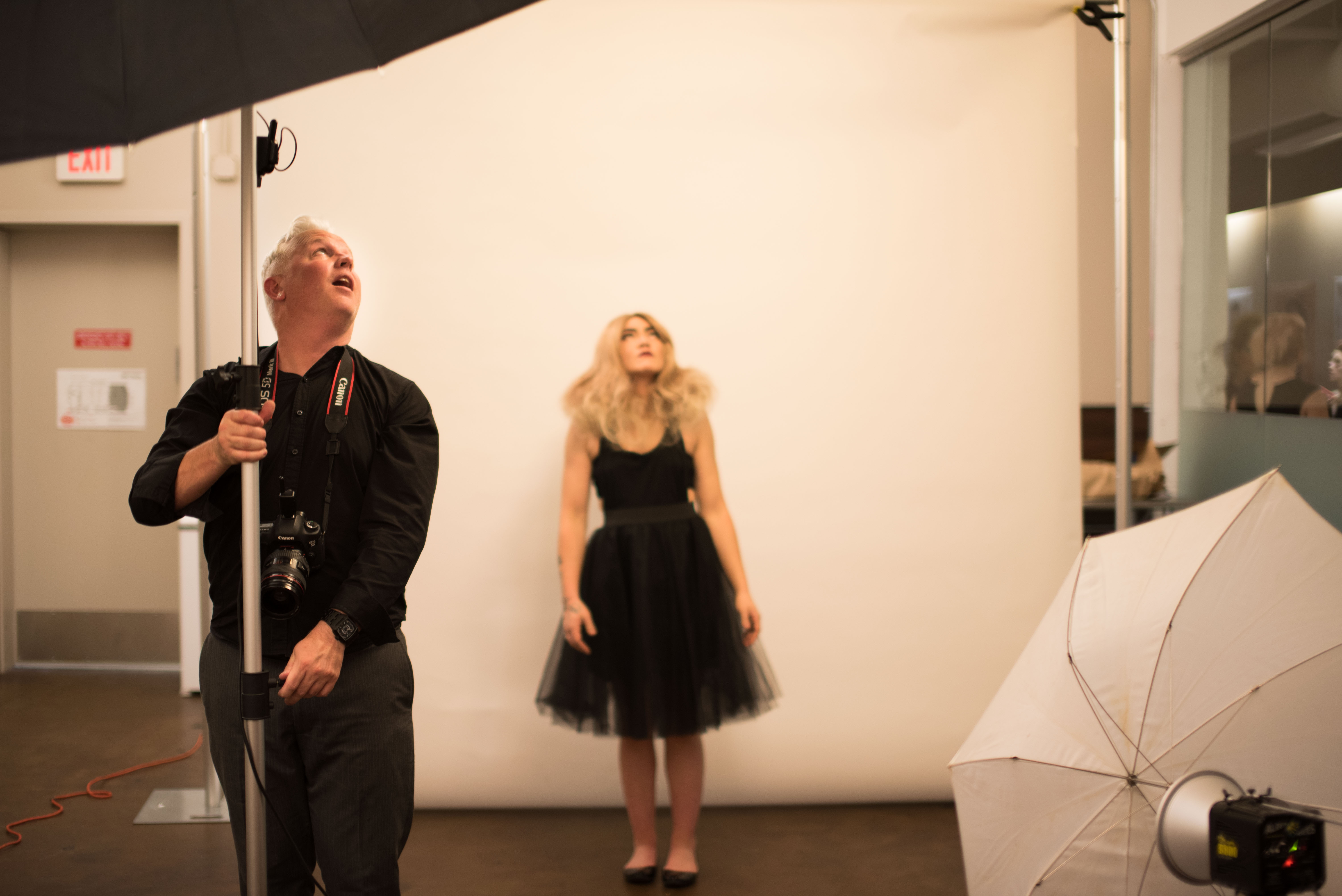 3. Cut-A-Thon: Chopping Locks for Charity
Total Raised: $3,450
On April 26th the whole day was dedicated to raising money for our donation to Hopkins! The books were filled and students were cutting all day long, for a cause! We were honored to have Dosha Stylists and Master Stylists in house working next to us and pulling in some big donations!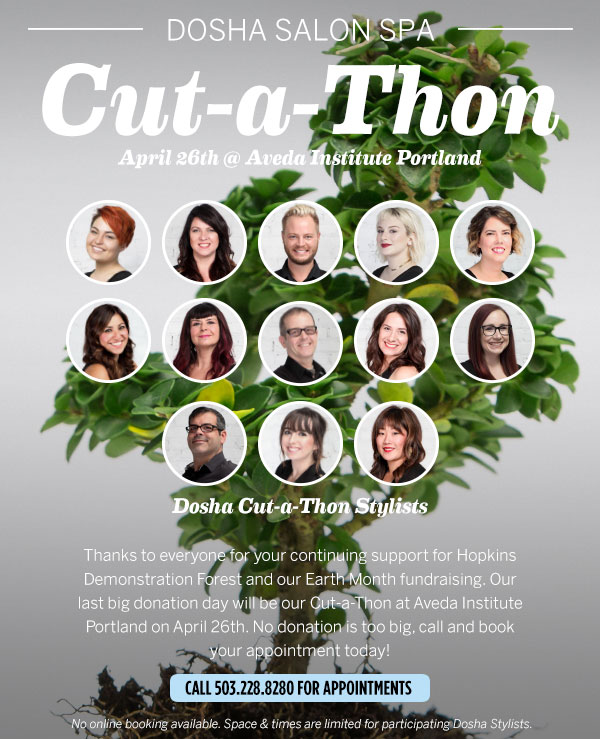 4.Class Sponsored Sales & Jean Jar: Innovative Fundraising
Total Raised: $4,127
Every year we are amazed at the class fundraiser our students come up with. What started out as bake sales has evolved into waffle bars, lemonade stands, mannequin head terrariums, photo-booths,hand-made headbands, henna stations and yes, even a "pie your instructor in the face" day. The latter was a huge success!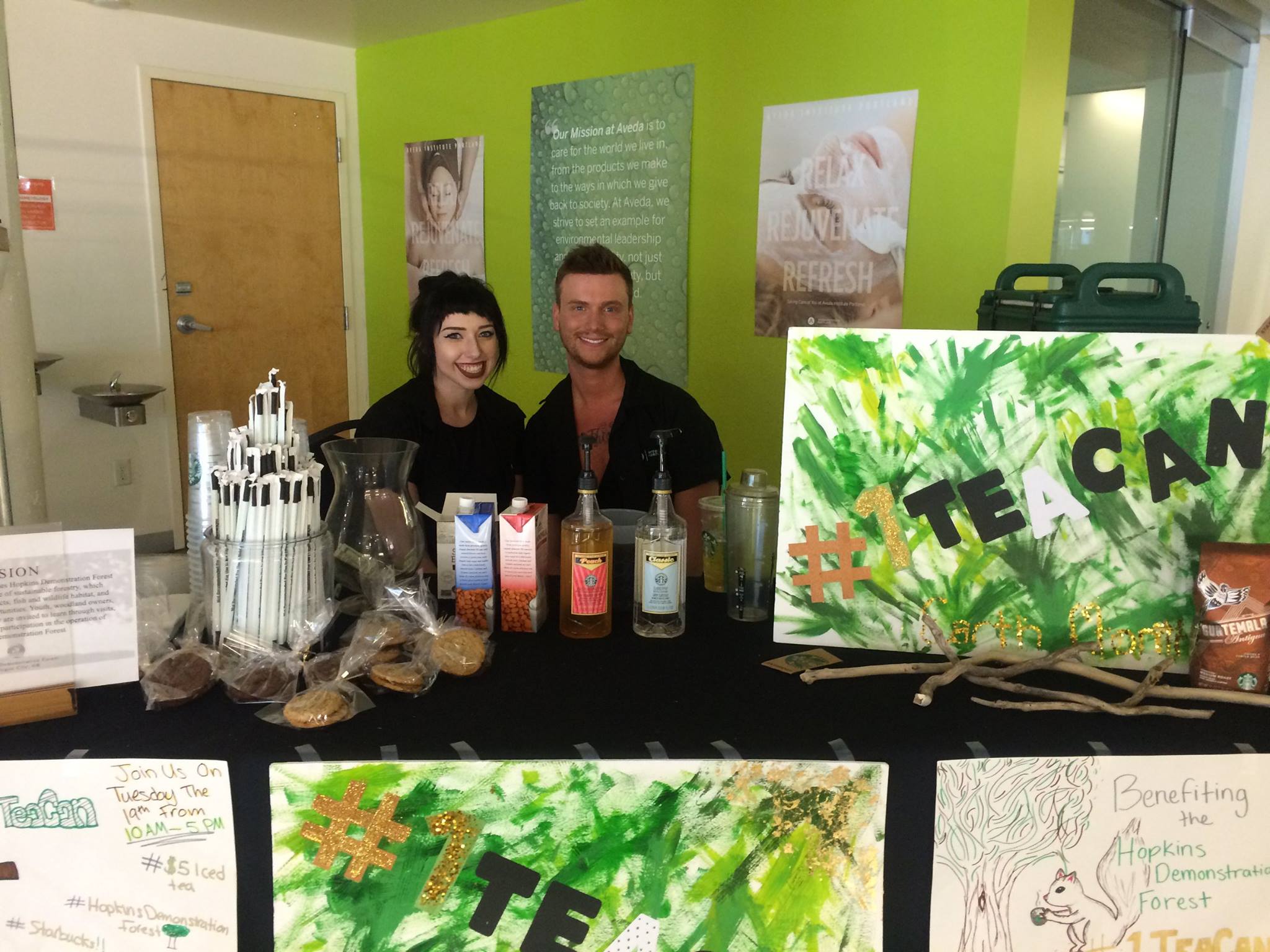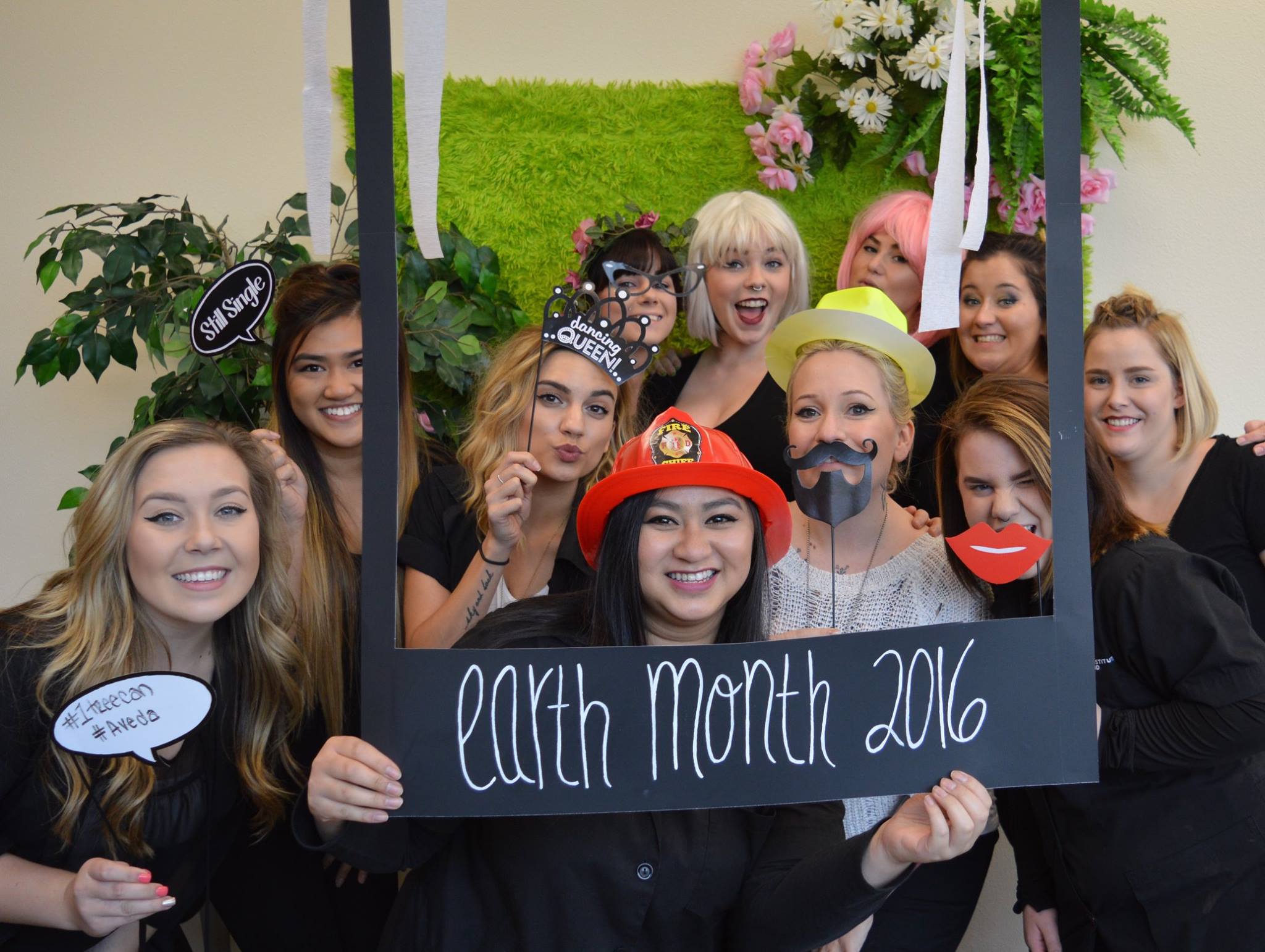 Instructors and staff signed up to take one for the "trees" and boy, did this event pay off! Instructor Dana was pie-d 22 times in 15 minutes!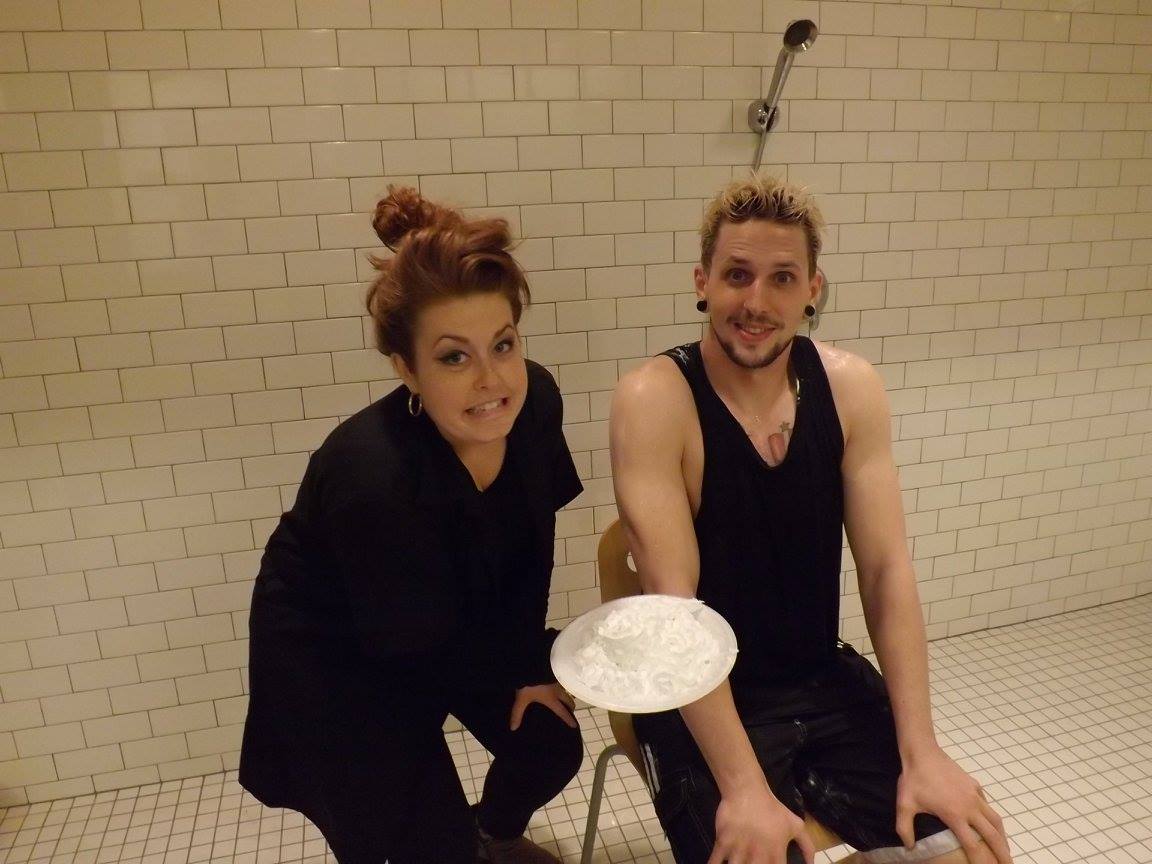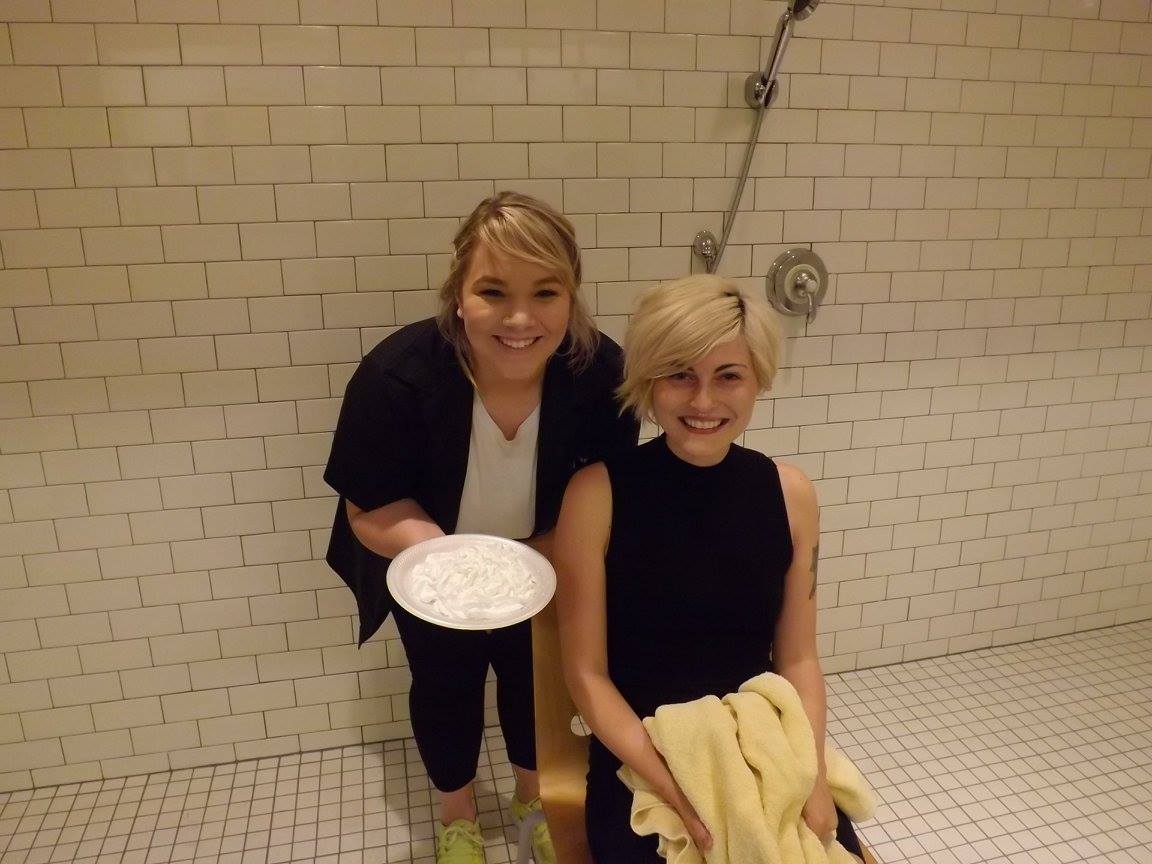 Needless to say this is what staff looked like at the end of the day.....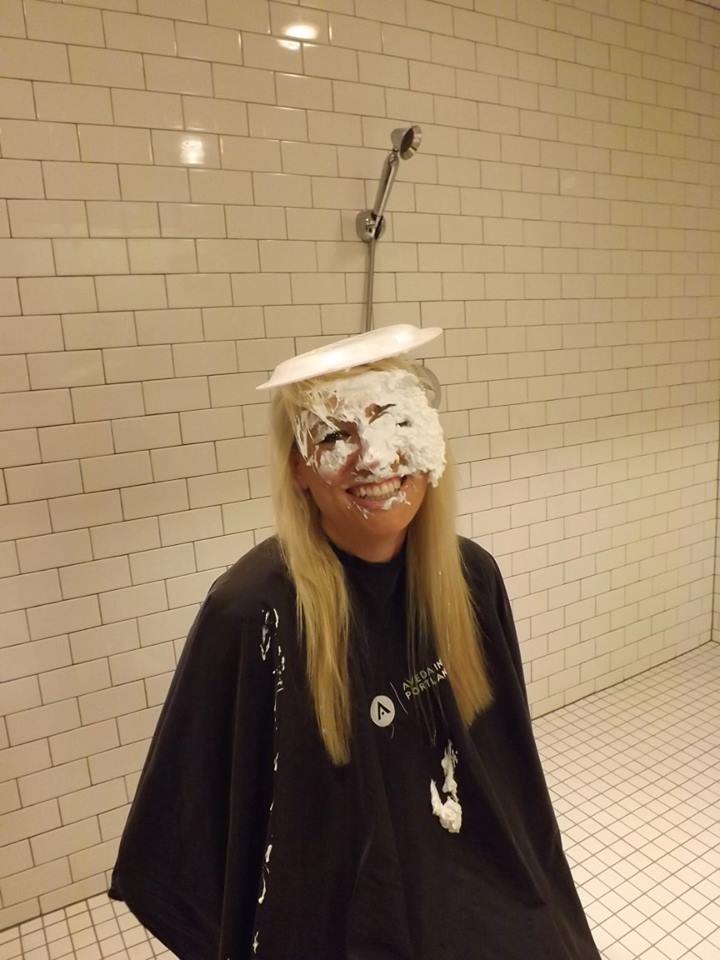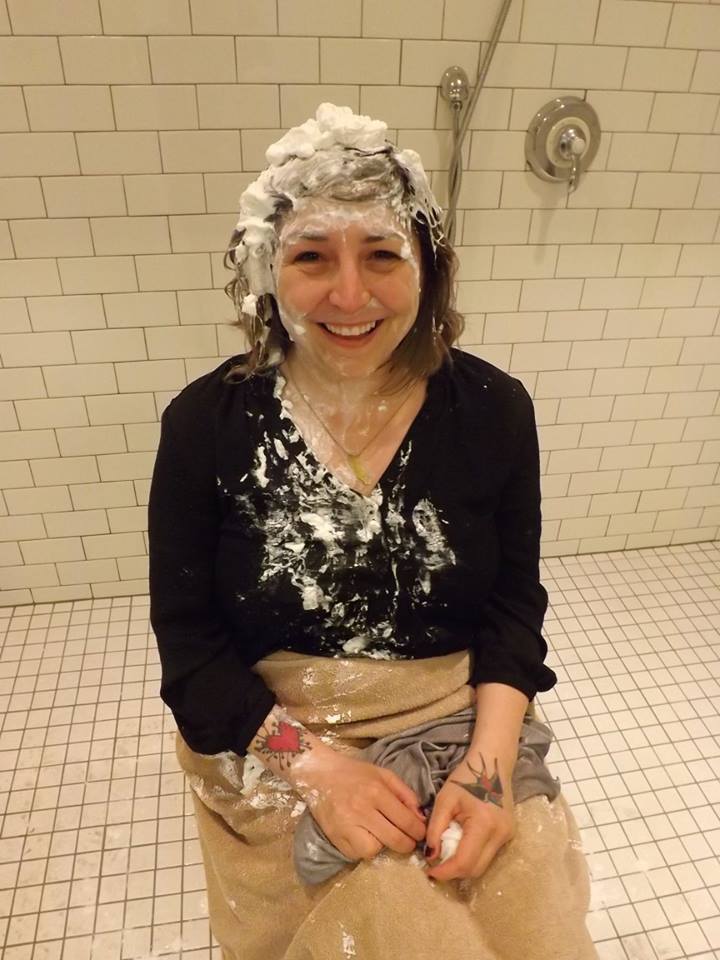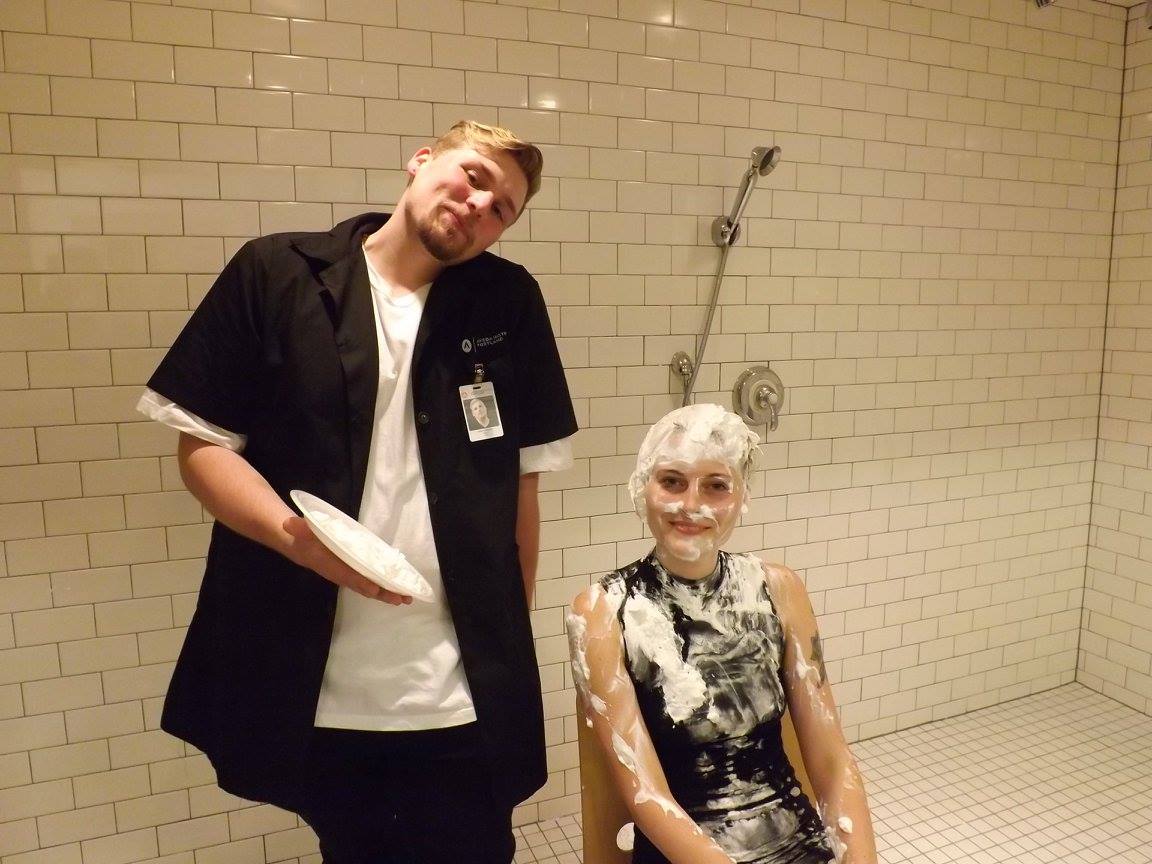 Overall, the month was a huge success! These totals combined with additional direct donations allowed us to give the team at Hopkins a check for $21,000!  It takes a village and if there is one thing we know, it is that this village, here at the Aveda Institute Portland, can and does do great things- to care for the world we live in. After all it is who we are. 
Grand Total: $21,000