Aveda Must Have: Air Control
Mar 31st 2016 | By rachel
This month when guests purchase any one Aveda product (retail $25+) they receive a FREE travel size Aveda Air Control! We sat down with Alumni Mykla Anderson to see why this product has become one of Aveda's must have products!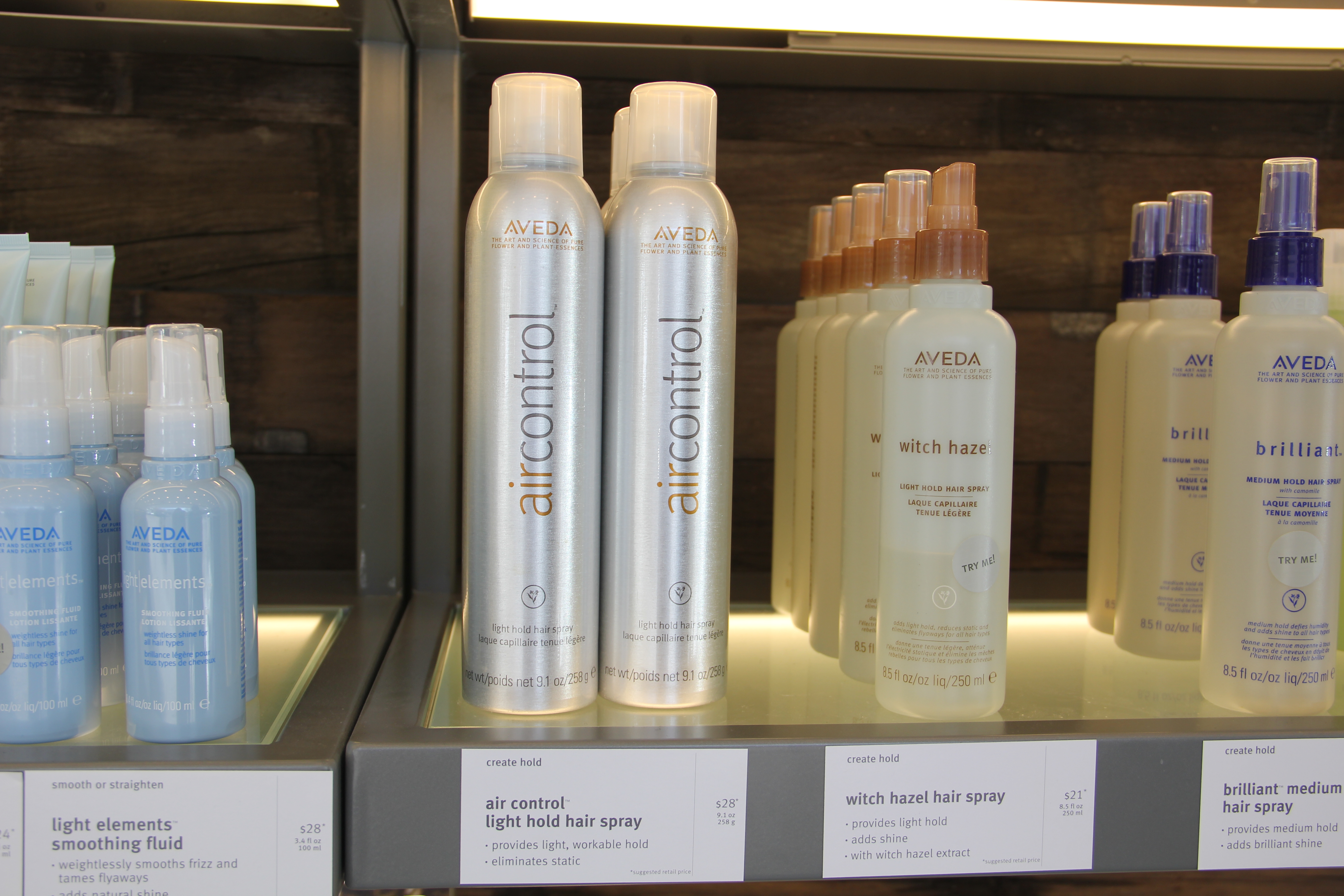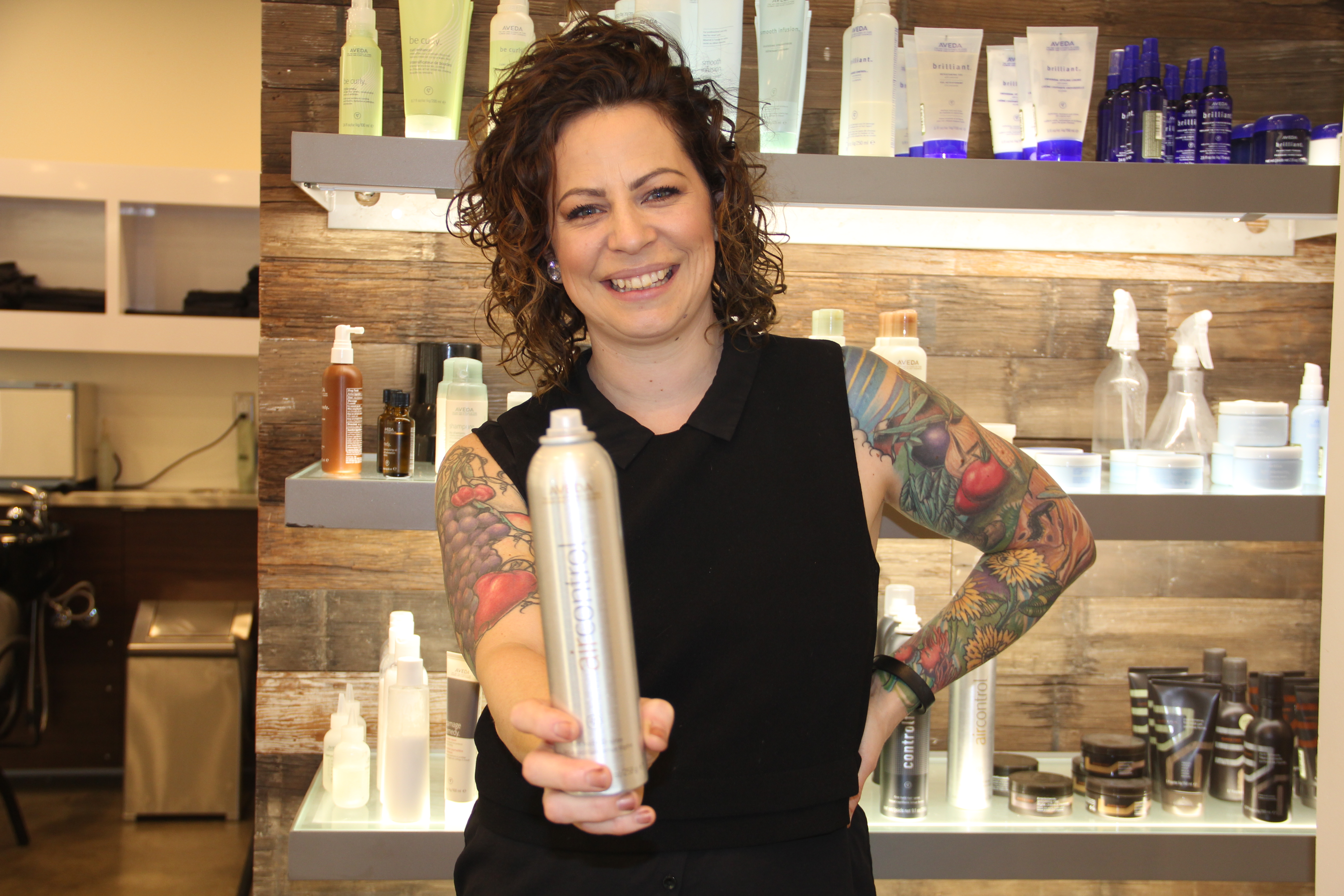 How long have you been out of school now- what are you doing? 3 years. I'm working at Dosha Northwest as a stylist and I am also a member of the Dosha Bridal Elite Team! 
What do you love about Air Control? Okay, this is going to be kind of cheesy but I love it for it's name. It is light as Air and gives you total Control! Aveda sure marketed that right! And the scent.
Oh, I know that smell- I spray it directly on me just to smell like it- is that weird? No, me too! The scent is why I finish every guest with it-so they can leave with that classic Aveda smell.

What makes Air Control different from other hairspray on the market? Number one, it's buildable! Using a little is enough and using a lot is not too much. Number two, it is versatile. It's not just for hold, it can also add texture body and absorb oil!
Is there an ideal hair type for this product? uhm, it's good for anyone with hair! (laughs). No seriously. But if I had to say an ideal type- it would be good for fine hair- people looking for weightless hold and volume. But anyone really.
How do we use this product at home, on ourselves? First, keep in mind that Air Control is a dry working spray- so you can keep building it without it getting flaky and white. The more you add the more texture and volume you are going to get. It's meant to be used all over the hair and not necessarily to keep one specific hair in place. So when you are at home you will want to hold the nozzle about 6 inches away from where you want it- you want the widest spray and that will give you more of a global hold.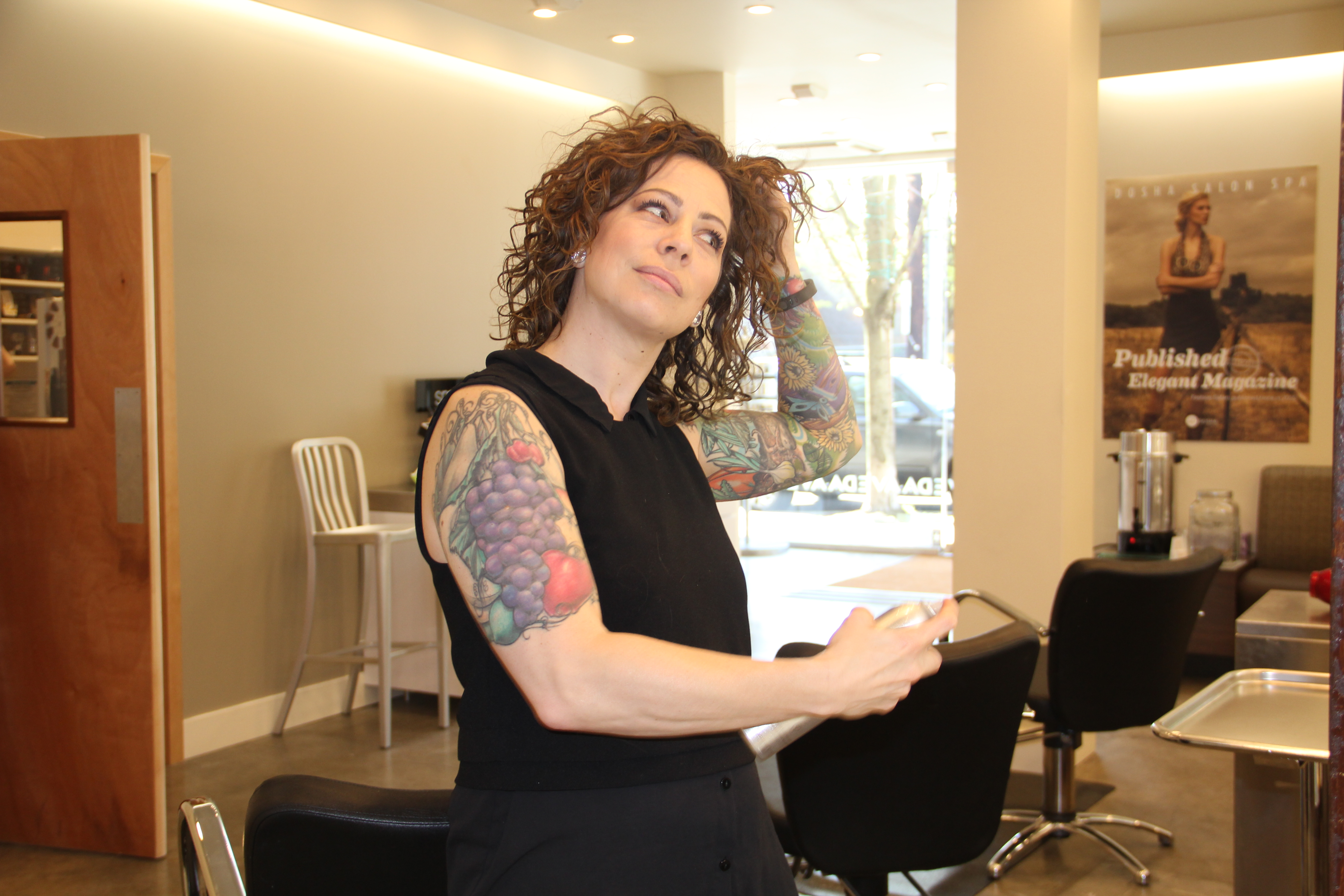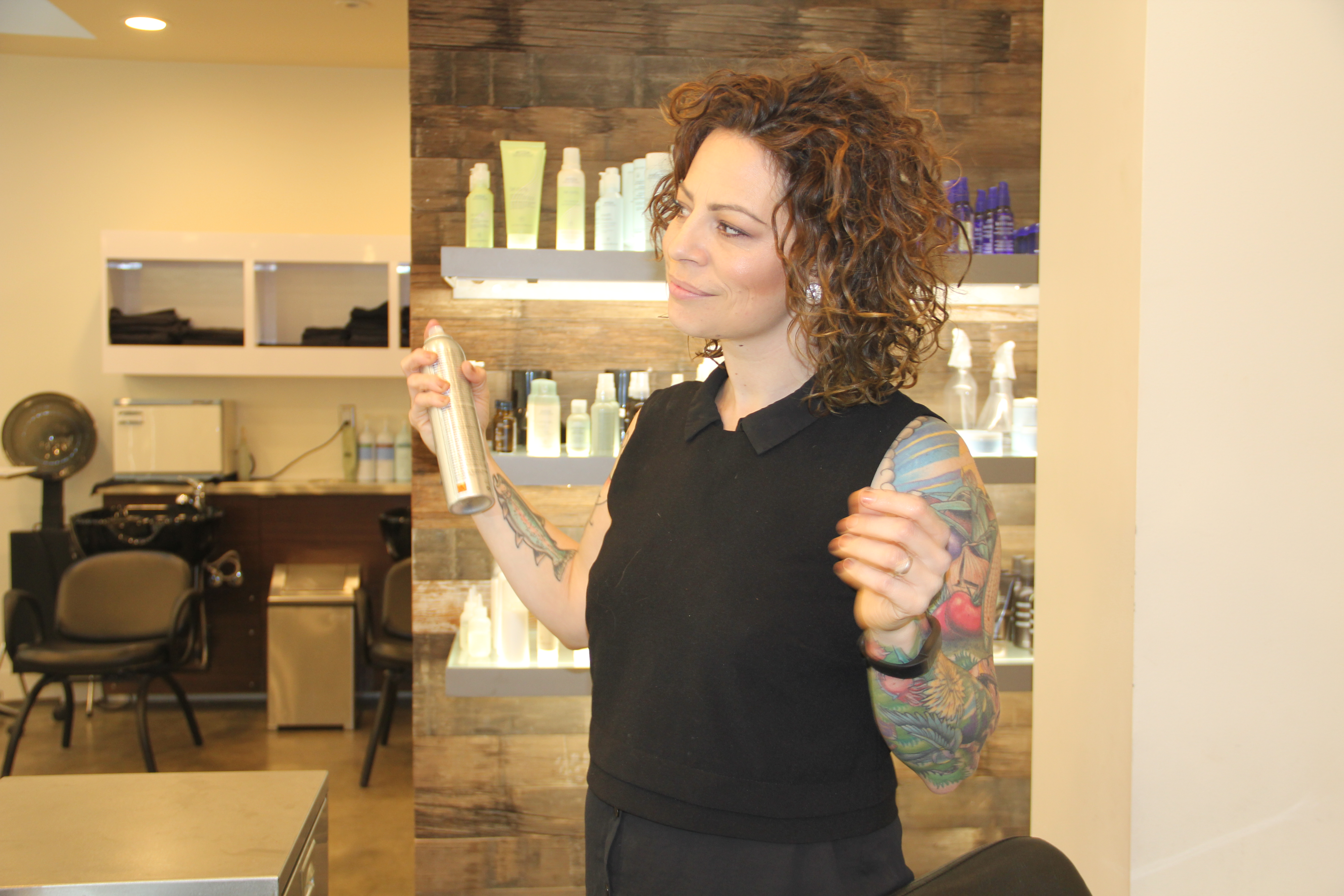 When your a student, it can be really hard to suggest products to guests- was there anything you did while you were in school to make that easier? Just using your resources. Listening to anything and everything that Andi says. Watching all the videos, reading all the ingredients, asking all the questions. knowing more then what is on the package makes it easier. the guest can read the package- you need to be able to amplify the product- show them what they don't know!
Any secret pro tip that you can use air control for? Because it absorbs oil it almost acts like a light dry shampoo- so you can spray it in your roots and it will absorb the oil. 
For the month of April if a guest purchases one Aveda product ($25 or more) then they get a FREE travel size Air Control- is there a product that pairs well with Air Control? Well, they all do but I'm a volume girl so I would say Aveda Dry Shampoo. The Dry Shampoo will give you extra volume, extra texture and then you can finish with the Air Control. Or if you are a person who is a little more skeptical of volume- like you don't want fluffy or frizzy hair then you can pair wit Aveda Dry Oil. Just run the oil through for extra moisture and then use the air control for non-fluffy volume!
Is there a fun fact we should know about Air Control? YES! Its actually 100% made using only wind power! It says so on the can!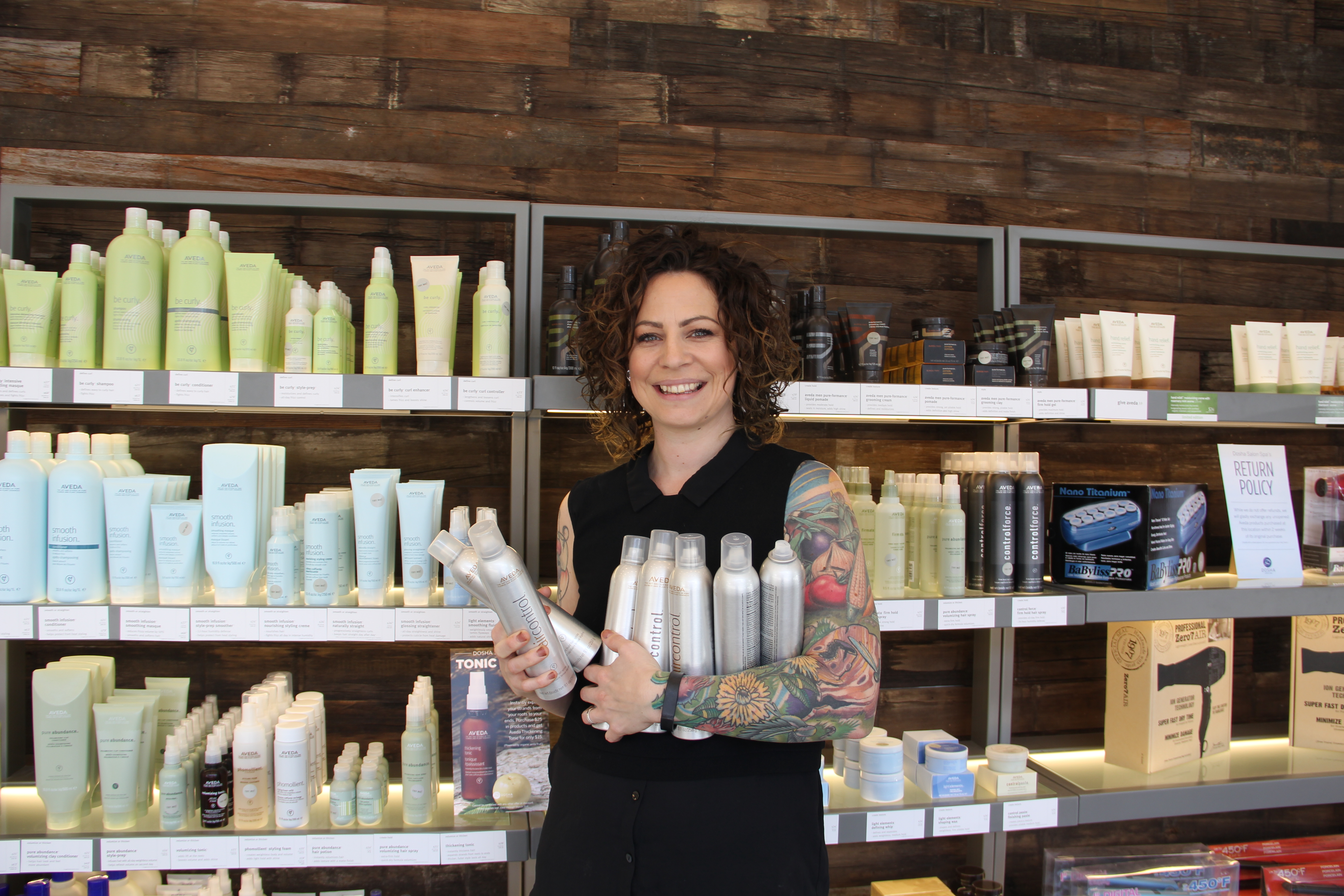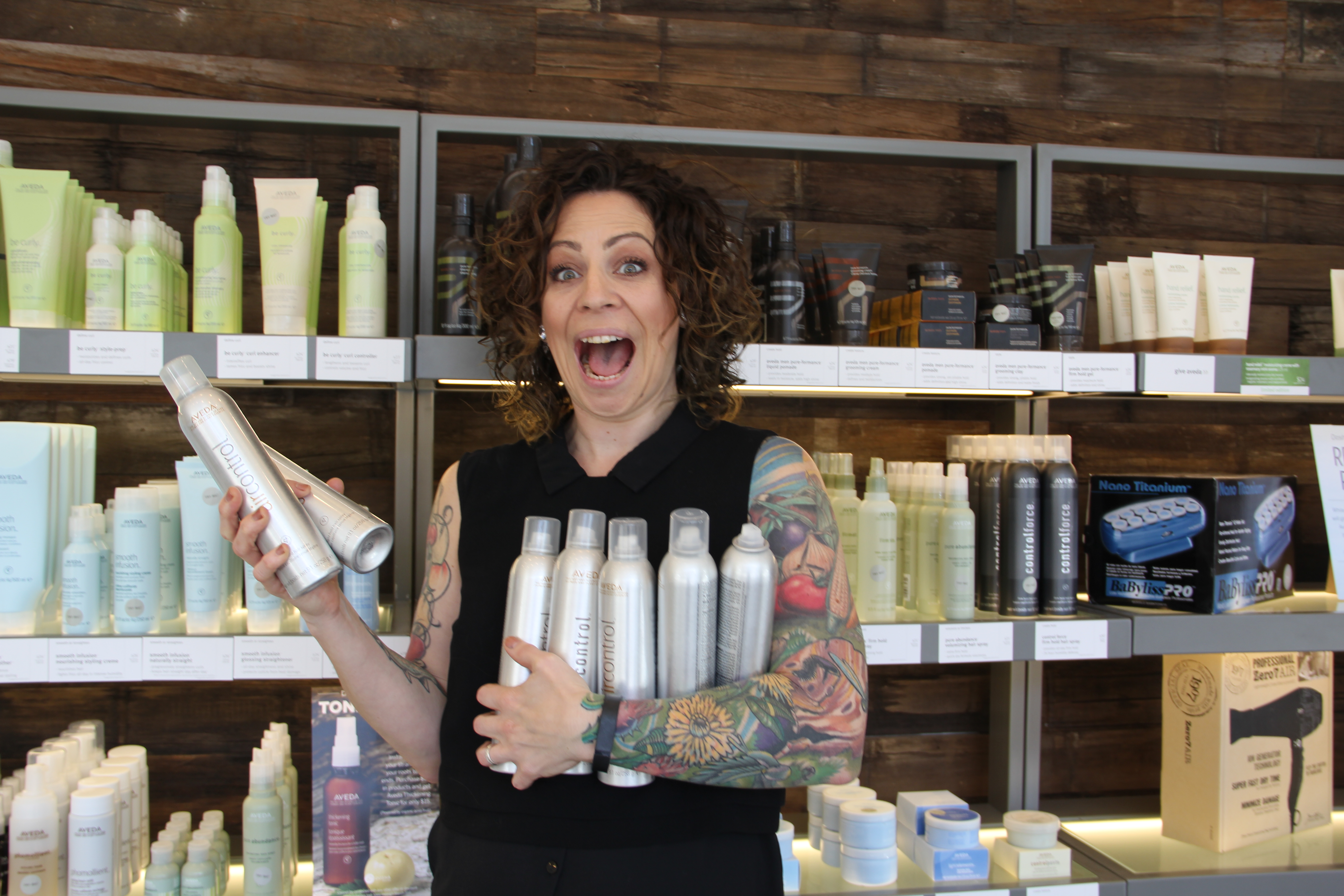 Hurry in and pick up any product retailing for $25+ and get a FREE travel size of Air Control! This offer is while supplies last so don't wait!! (Offer good April 1st-April 30th- while supplies last)