A Day in the Life of: An AIP Grad
Feb 05th 2016 | By rachel
The Mission: Finding out what it is really like to leave beauty school and enter the AIP Alumni Family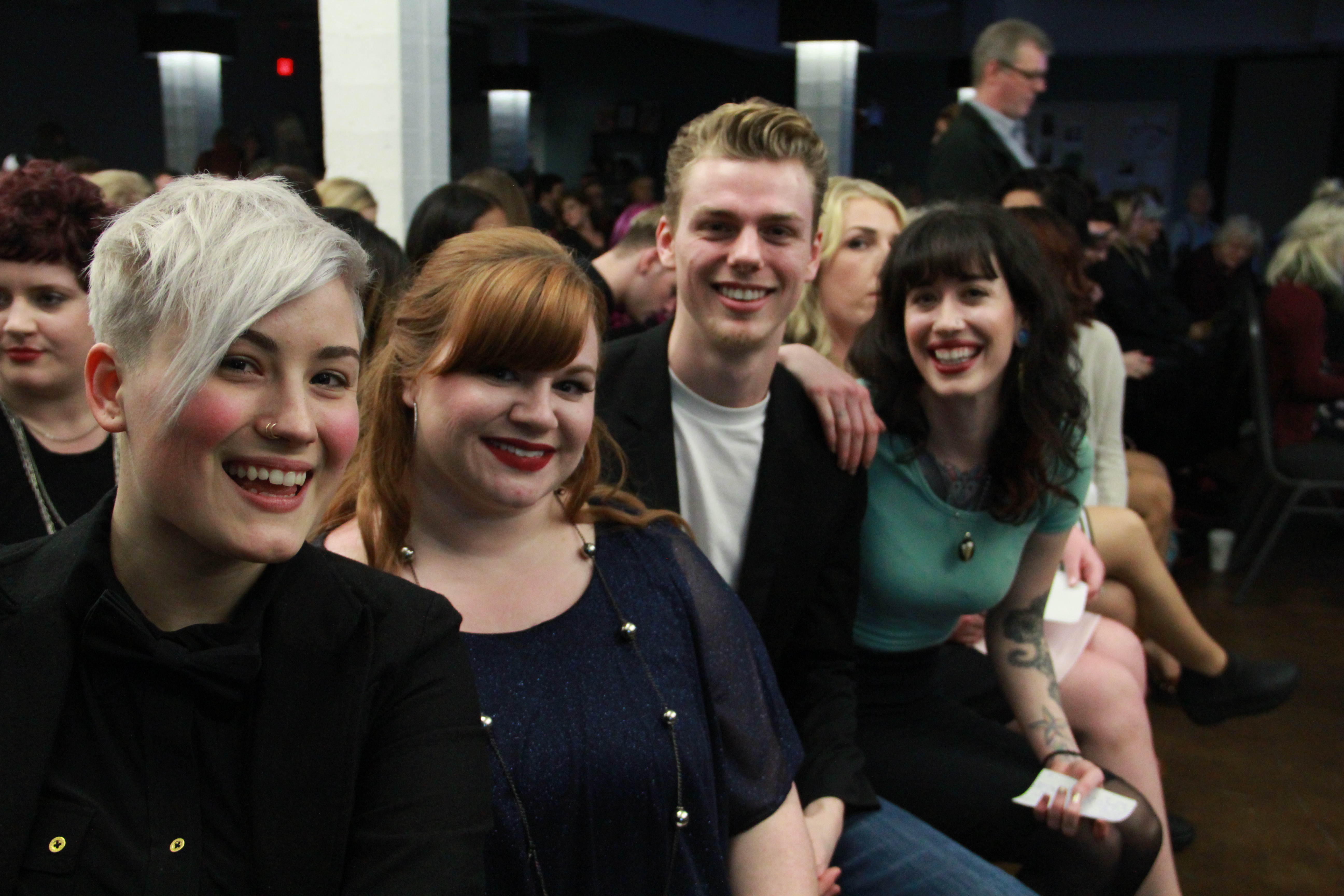 Yesterday we got the chance to catch up with our 4 student speakers for last nights graduation. We followed them throughout the day, snapping pics and asking questions that made them a little misty eyed. Our goal was to find out what it is like, from their perspective, to be a student, a speaker, and a graduate. First up, Vancouver grad, Tia Ouellette! Stay tuned for all the others in the coming weeks!
Tia Ouellette: The Barber. The Artist. The Go-Getter.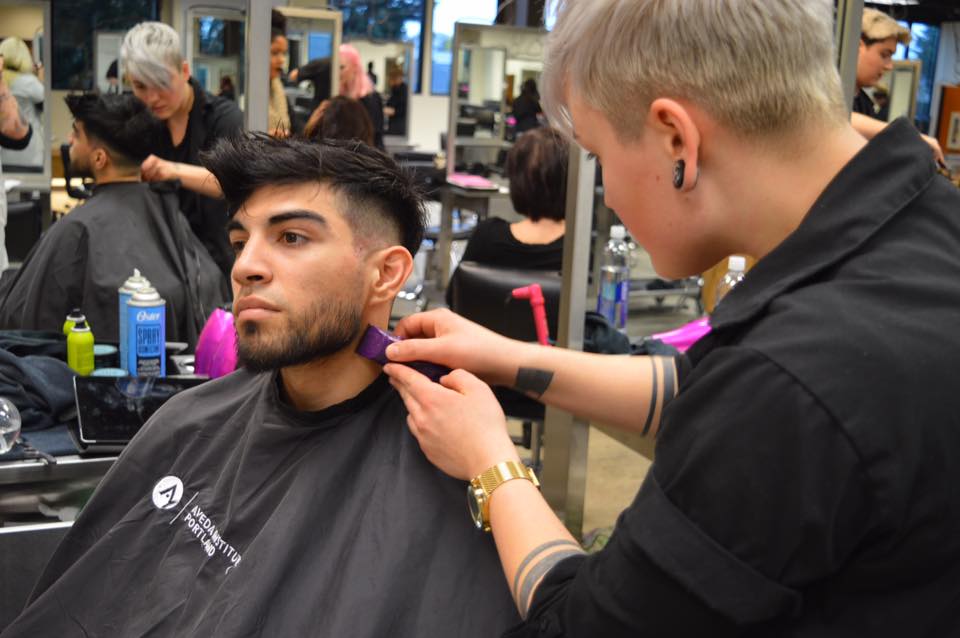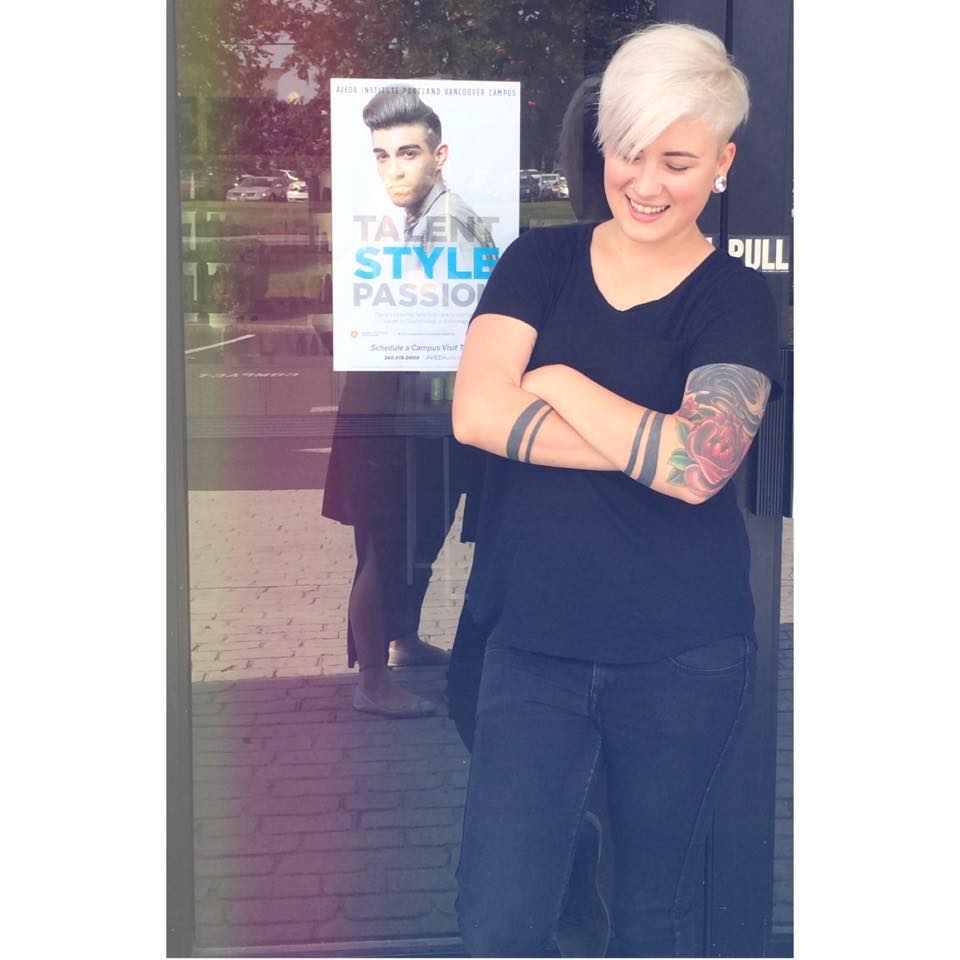 Tia is a standout at the Vancouver campus. Why you ask? Because she is in love with men's cuts. She is inspired by clean lines and a good razor cut, a rarity in a world filled with pin curls and color. Her work, during her time at school, has been very focused and precise and has found its way on to countless AIP posters, covers and social media shout outs. We caught up with her during graduation run throughs to get a sense of what her experience in the cosmetology program has been like for a girl who likes nothing more then a good pompadour!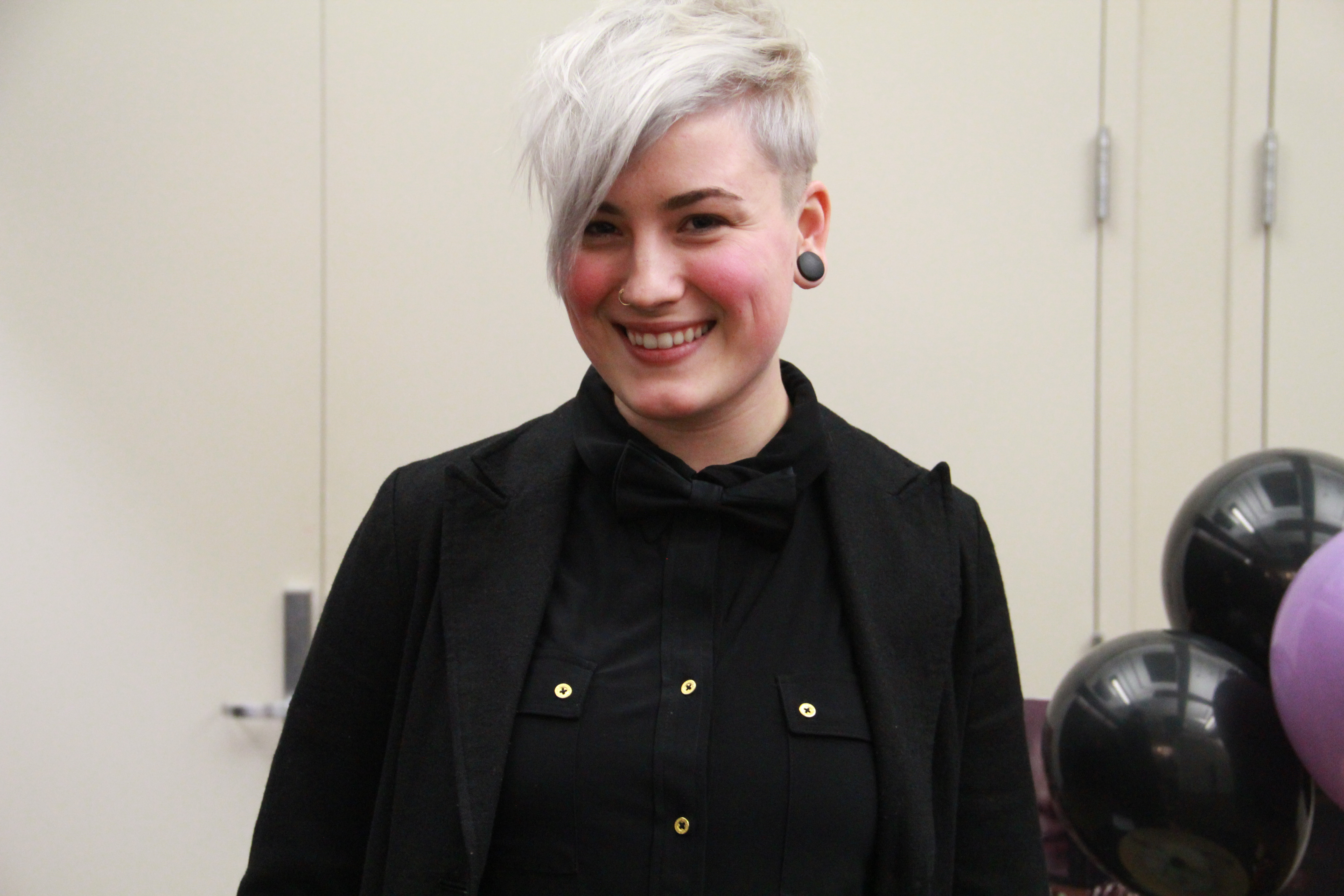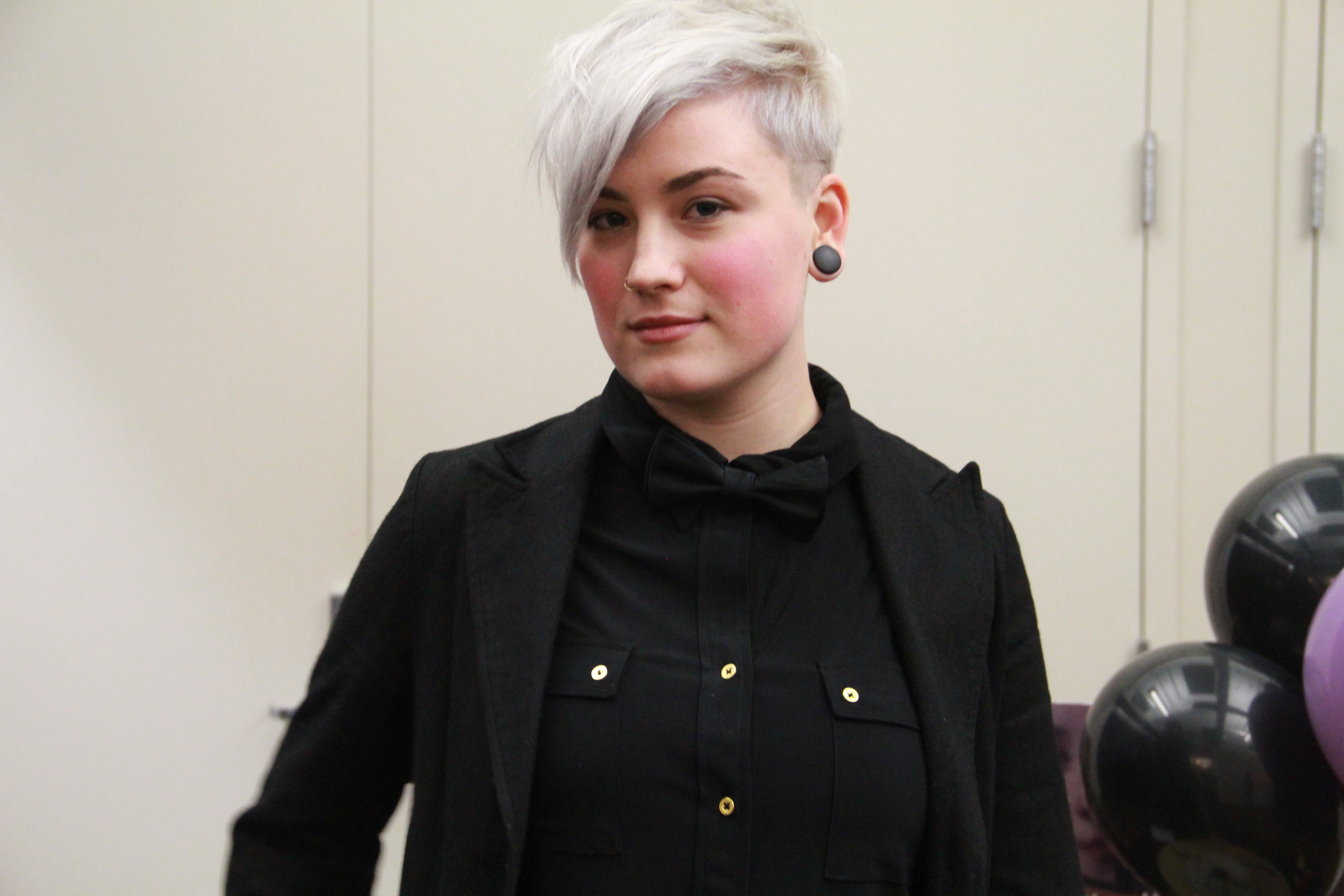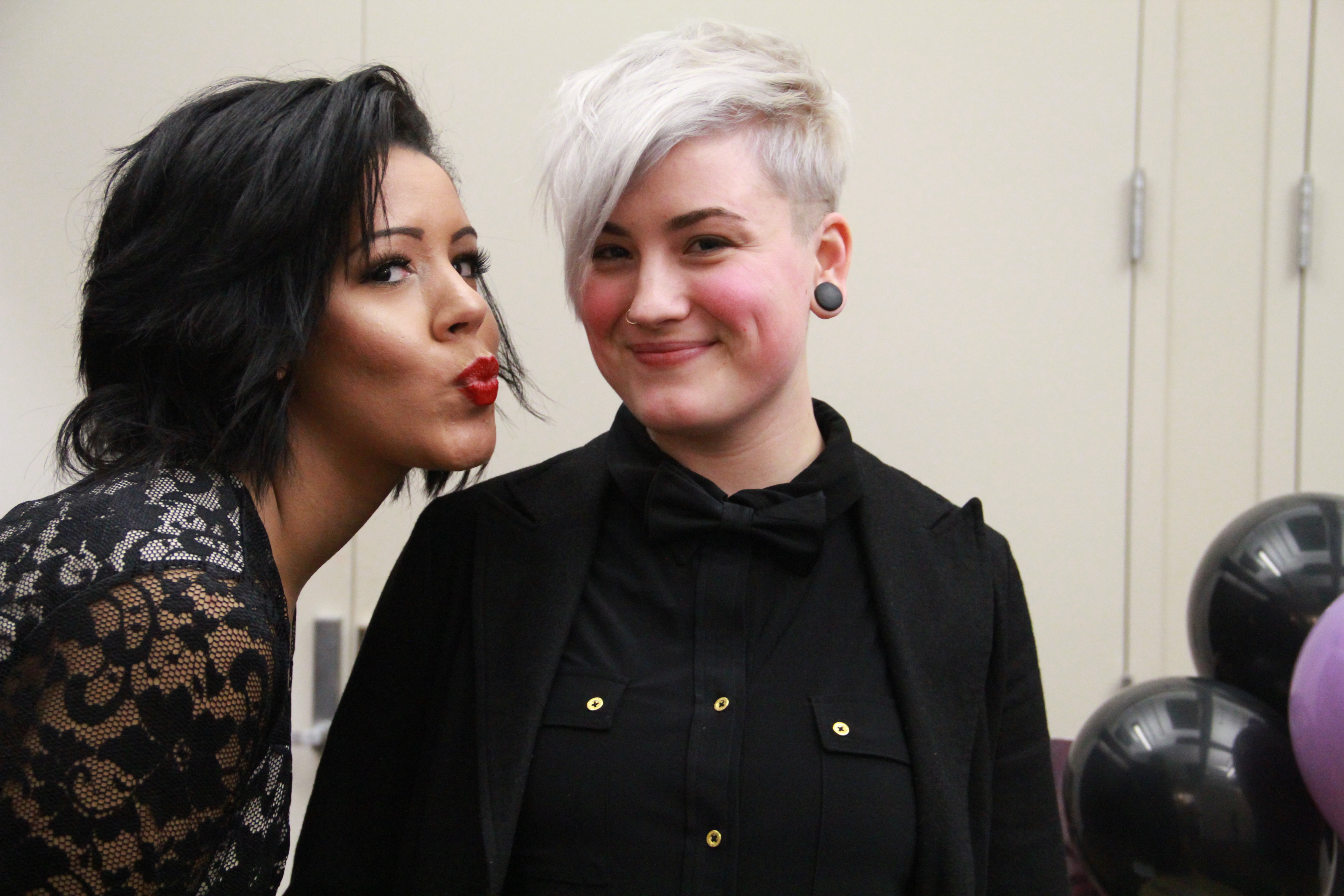 How are you feeling right now? About Speaking, About graduating? Excited and nervous. But mostly excited.
What are you going to wear?  All back. Classic Aveda!
Who is coming to celebrate you tonight? My wife and my best friend(s)
Is there one of them or all of them who supported you during your time here? Yes, my wife, emotionally and financially. But she also inspired me, she is a hairstylist too!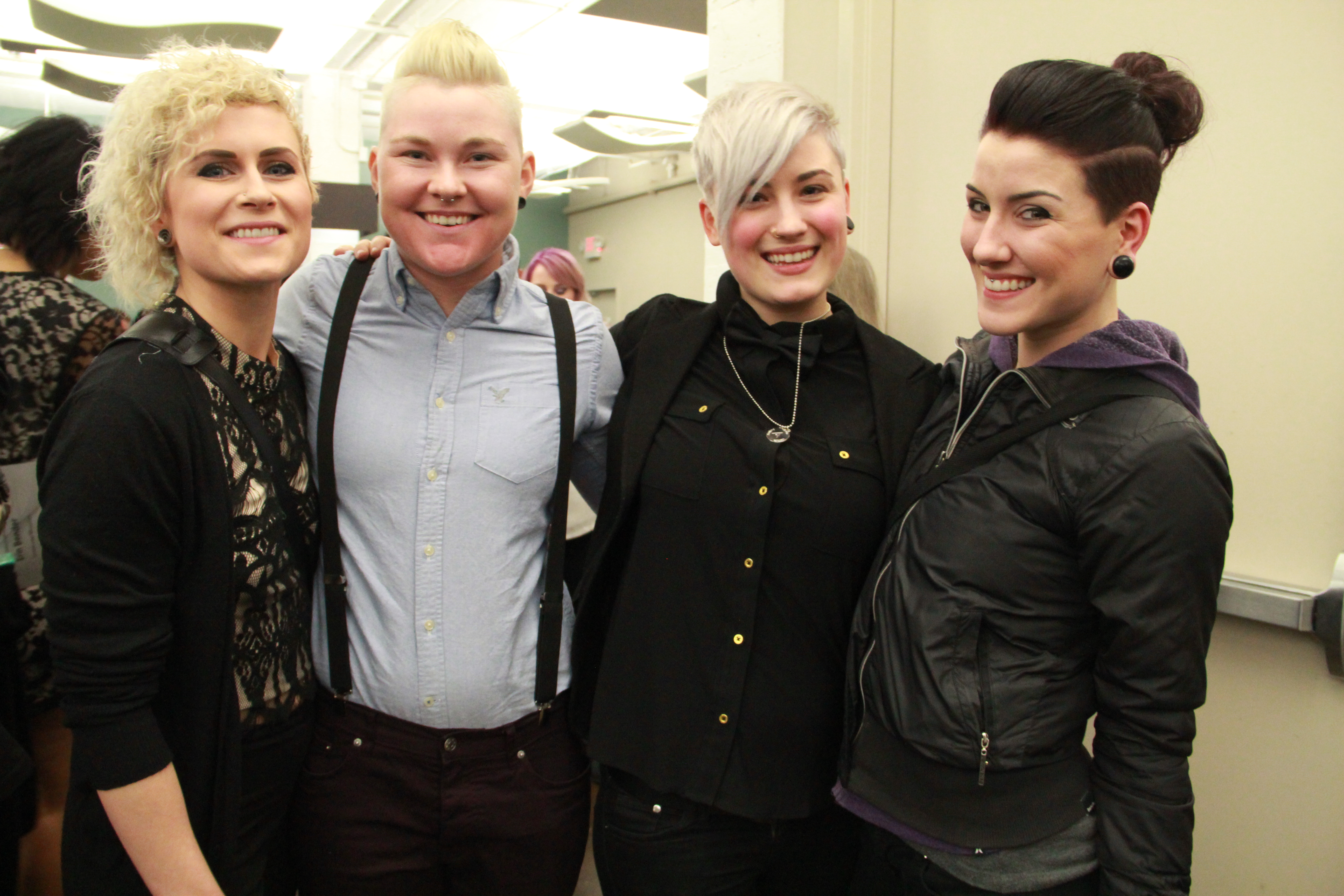 Why did you pick this path? I was interested in art and hair and how I could create art with hair.
What was your biggest fear on your first day? Failing at doing something I loved and really wanted to do. I feel like the thought of not being sucessful at something you want most is really scary for a lot of people.
Who was your favorite instructor? Andrew- he was my cutting instructor.
Who was your Beauty School Bestie? Sam Morgan and Ashlyn Boyle. They are just nice people but they also cared. We all cared about what we did here.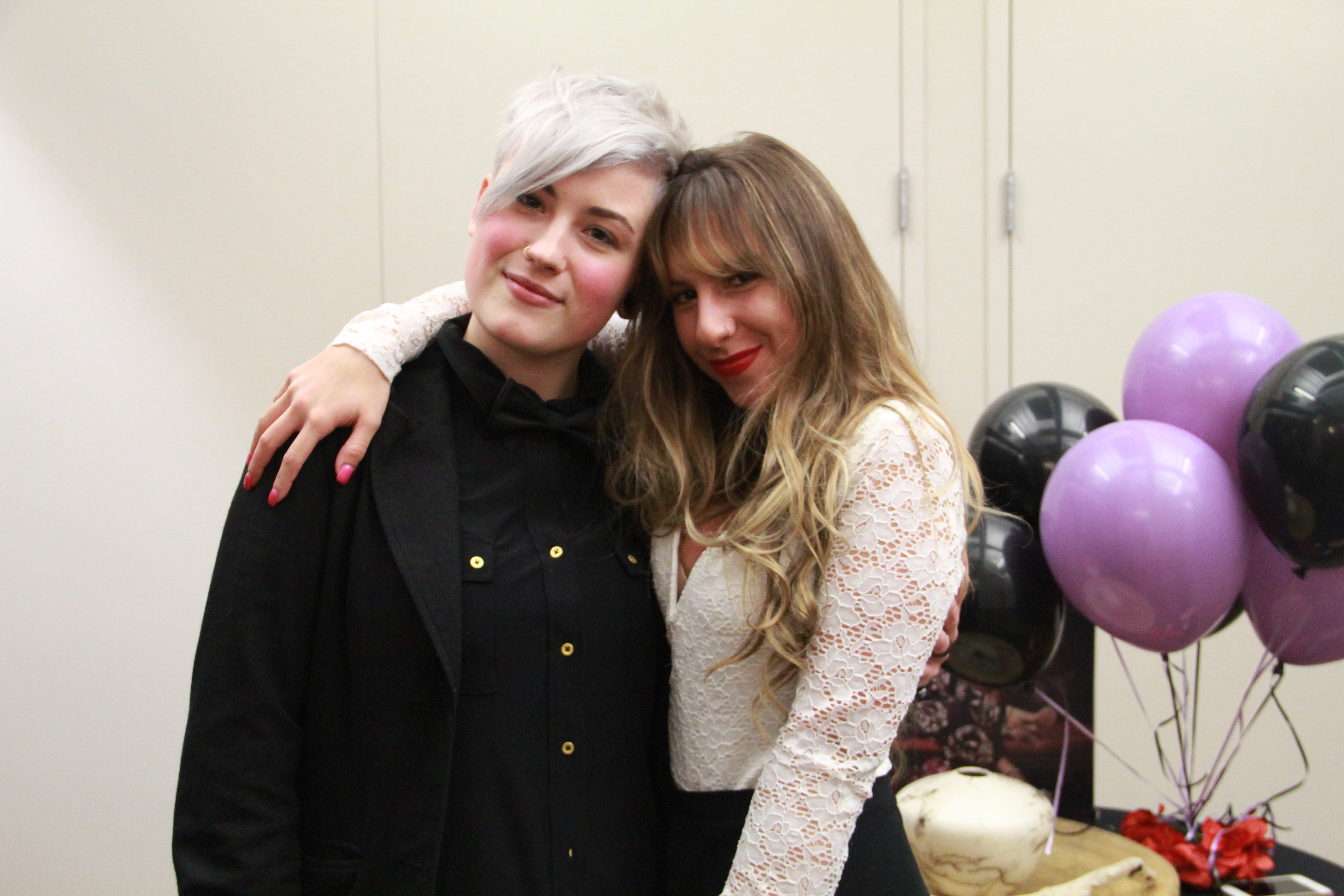 What moment makes you the most proud? Getting my work in the poster. It actually got me my job. 
That's crazy awesome, where is your job? The Barbers. I'm a receptionist now but they are holding a position for me.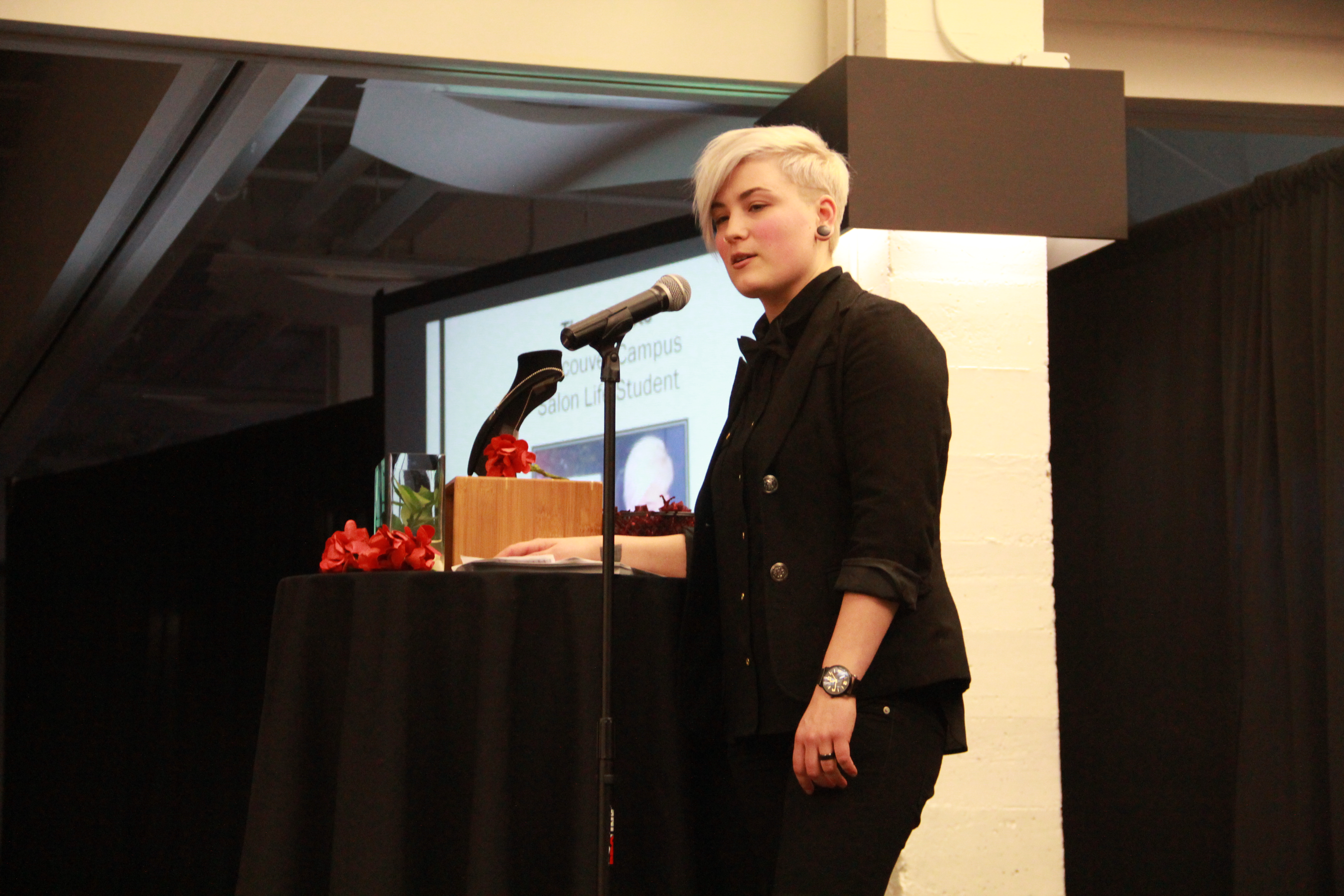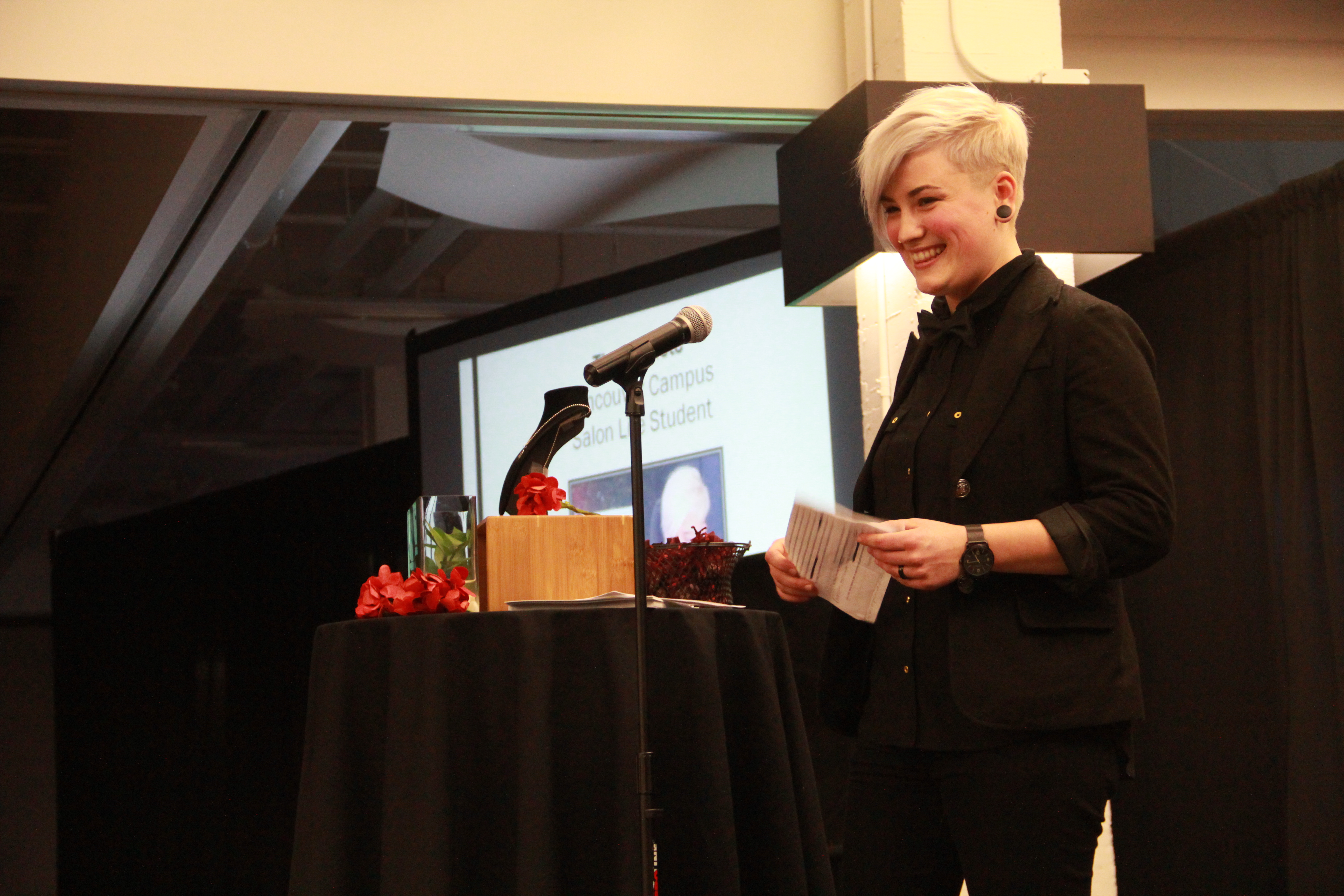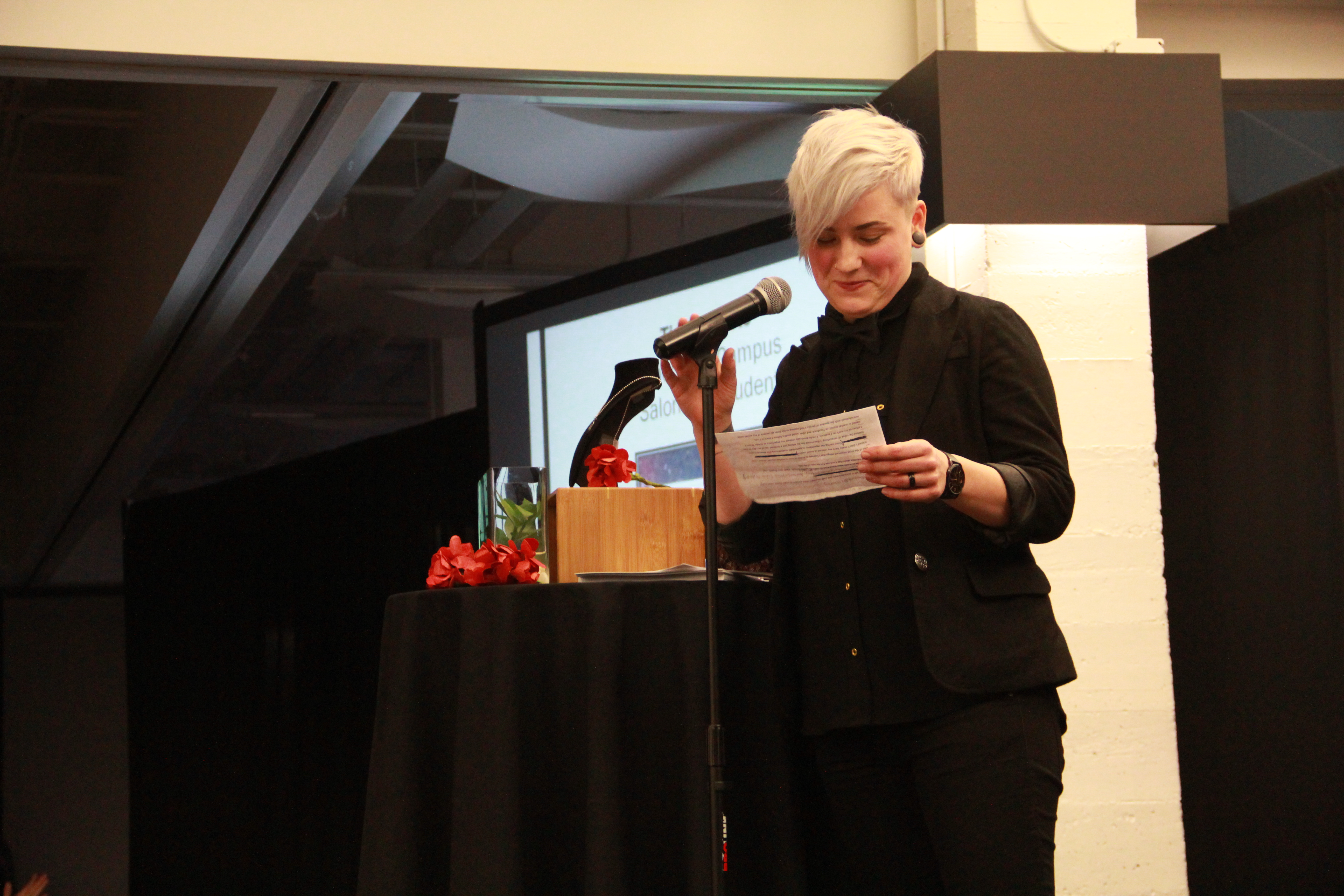 Tia was the first speaker of the night, which is no easy feat! Her speech was an eloquent note on passion and how lucky we are to be in an industry that both celebrates and requires passion. She also made mention of how she learned to use social media to her advantage- a tool that allowed her to take control of her career and her path. We know that she has a bright and wonderful future ahead of her and cant wait to see all the places she will go!
Looking to the Future
Where do you see  yourself in 10 years? In 10 years I will definitely own my own salon/barbershop with my wife, and potentially win a competition like American Crew or even NAHA.
What advice would you give to new AIP students? I would tell new AIP students to always focus on what inspired them to start their career as a cosmetologist. Almost all of us go through some difficult times during our education, but as long as you stay focused on what you love and what inspired you, you will always make the most of your time at Aveda. Its super important to stay positive because we are building the foundation for our career. Also compete in ALL of the competitions  you can!!! It's scary but you will learn so much, regardless if you win or not. Most importantly, be nice to the instructors and value their time and advice. they know what's up.
If you could only use one Aveda product for the rest of your life what would it be? I would choose the Pure Abundance Potion. It's a super versatile products and I basically use it on everyone that sits in my chair. You can use it for volume, hold and texture.