Fashion In the Dark
Jul 14th 2016 | By rachel
Here at the Aveda Institute Portland we wear all black. You might imagine a somber environment but it is quite the opposite. Our students manage to use their everyday black as a unique canvas for their self expression. In order to capture the creativity we have been stopping students who show up dressed to kill to find out how they make Aveda dress code their own!
First up is salon life student Rachel, who caught our eye with her soft and casual outfit! But if we are being honest the outfit is ALL about that headband!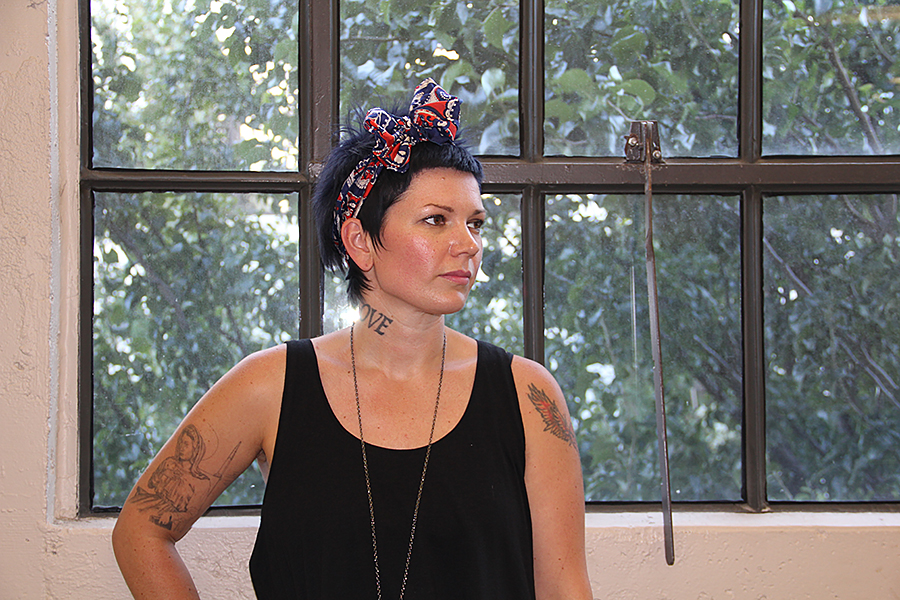 Who: Rachel Jones
Phase: Salon Life 2 
Top: H&M
Pants: Target
Shoes: Steve Madden
Headband: Thrifted
Necklace: Came with Sheers (My good luck charm)!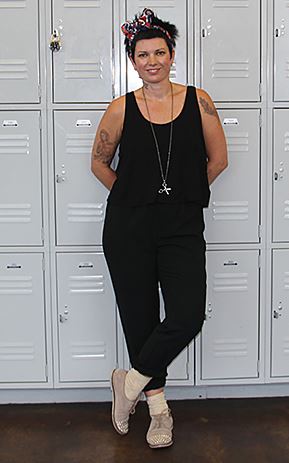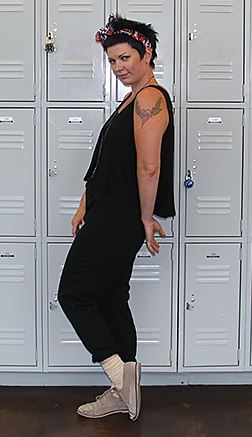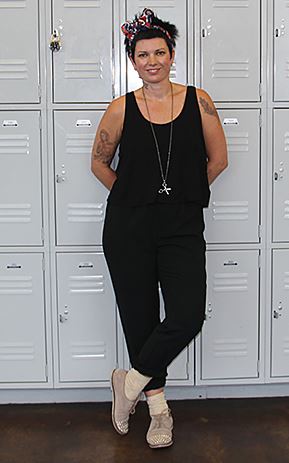 How would you describe your style? Eclectic, arty, maybe a little punk rock.
Where do you typically shop? H&M is really good for basics. Urban outfitters. Artifact and Cactus are good local spots. I am also into thrifting.
Do you have any pro-thriting advice? Just taking your time, you can't be in a rush. And you just have to take a chance. And thrifting is great because you can easily rotate your wardrobe. Fashion is always changing and so you can sell it back and pick up something new.
What trend are you currently obsessed with? Comfy sandals! Like Birkenstocks or Teva. They are sort of hippie but they are super trendy right now. Also platforms!
And of course now fashion post would be complete without spontaneous jumping! ;)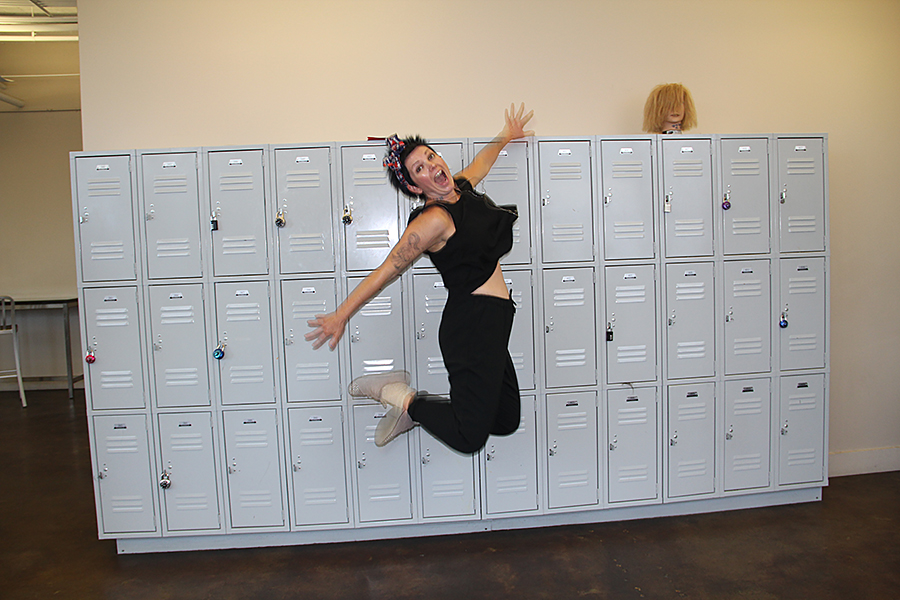 Stay tuned and well dressed and you could be the next student feature! ;)