Getting Creative For The Planet's Sake
Apr 05th 2022 | By Jillian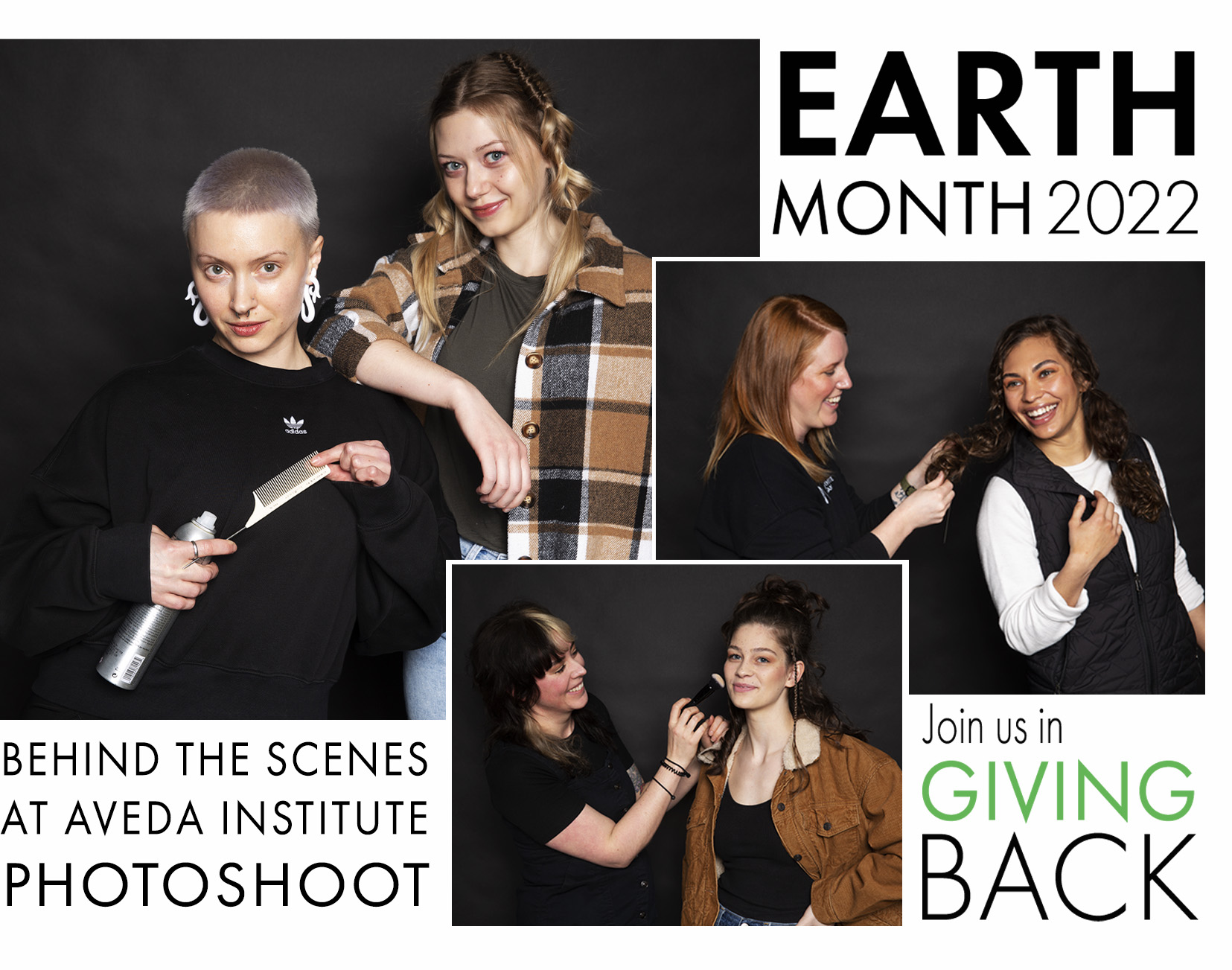 As a stylist, photoshoots are an exciting part of the job that showcases your talent and expertise. Our instructors team up with makeup artists, photographers and models to create the "scene" for the shoot.
Together, we all play an improtant role in making events like "Earth Month" come to life!
How Do You Get Involved?
We invite you to get involved and learn how to care for our forest through a variety of ways!

Make a Donation
We are collecting donations virtually and on campus. Visit us on campus and get your name on a donation card. Thank you for your support!
Make a donation online at avedapdx.com/earthmonth
(Hopkins Tax ID: 91-1846241)
Support Walk for Trees
Get outdoors and explore the beautiful PNW this Earth Month! Walk for Trees is a way to get moving and really appreciate the forests that we work to preserve.
Students are setting goals for how many miles they are going to hike throughout April, and you can show your support with a pledge for each mile!
Choose your pledge (like $1 or 25¢ per mile), then make your donation at the end of April! 
Learn more about our community involvement at avedapdx.com/earthmonth
Visit Hopkins Demonstration Forest
Hopkins is open to the public for hiking and walking. Join us for a group hike on Sunday, April 24th at 10am. We will meet at the Poppino Pavillian for welcome coffee before heading out on a 5-mile loop to see some of the cool spots at Hopkins including the Mollala log house and the fire lookout tower!
Learn more at www.demonstrationforest.org.
History of Aveda - Getting Creative For The Planet's Sake
Since its inception in 1978, Aveda has been a global corporate leader in earth-friendly business practices including recycling, fair-trade agreements worldwide, and using renewable energy and organic agriculture.
April is the month the Aveda Network uses its talent to really further the brand's earth-friendly mission. Earth Month Catwalks for Water and Trashion Shows are annual "green"-carpet events that showcase the creativity and technical skills of Aveda Artists and Aveda Institute students. The garments are created using only recyclable or repurposed materials. Newspaper skirts, bodices made of hair color tubes, and paper-plate dresses have rocked the runways in cities across the country every April for years.
The head-to-toe fashions include hair and makeup (of course!), giving stylists and students the opportunity to execute incredible avant-garde looks. The events are funded by donations from community-minded businesses and people, and funds are donated to local or global clean-water efforts.
"All of the students are really connected to a common mission of using their creativity to bring awareness to an important social cause," says Jessica George, Director of the Jean Madeline Aveda Institute and organizer of its Trashion Show.
"They really enjoy the process of bringing their talents together as a team, not only to show off their skills but more importantly to help do something positive for others."
(This section was taken from a post is originally from the Aveda Institutes)
Aveda's representatives worldwide live the Aveda mission year-round, but Earth Month is the time we set aside to celebrate and reinforce our commitment!