A Sneak Peek at the Face of Earth Month 2020!
Mar 03rd 2020 | By Samantha
At Aveda Institute Portland, April is Earth Month and we can't wait for all the fun(draising) that we have in store! Before we get to that, we have an excting announcement to make.
Earth Month Marketing Contest
The creativity of our students is next level, and we like to tap into that as much as possible to show off their amazing work. For all of our Earth Month marketing, from posters to tickets to our website and social media, we leave it up to the students to come up with a look that wows. Over the last several weeks, students have been running with the theme of Universe & Time to put together a hair and makeup look to submit for our Earth Month Marketing contest. Check-out all the submissions here on Facebook, where we opened up the voting.
The Top 5 Submissions
The top 5 most-liked images were then brought to our staff for the final vote. Take a look at the entries that made it to the final round: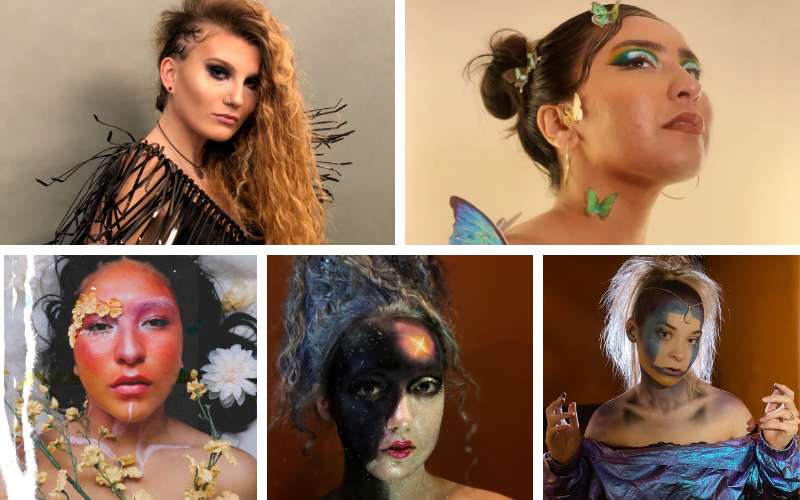 Artist credit first row, from right to left: 1 - Summer P. James S, Makayla A., Madi J. and Maci G. 2 - Rachel M., Olivia M., Roxanna A.
Artist credit second row, from right to left: 1 - Roxanna A. 2 - Brittany C, Anastasiya V., Patricia S., Maria G. 3 - Karina C.
The Winning Look
Now for the winner, drumroll please...
We are excited to announce the winning look by Karina C.! Congratulations!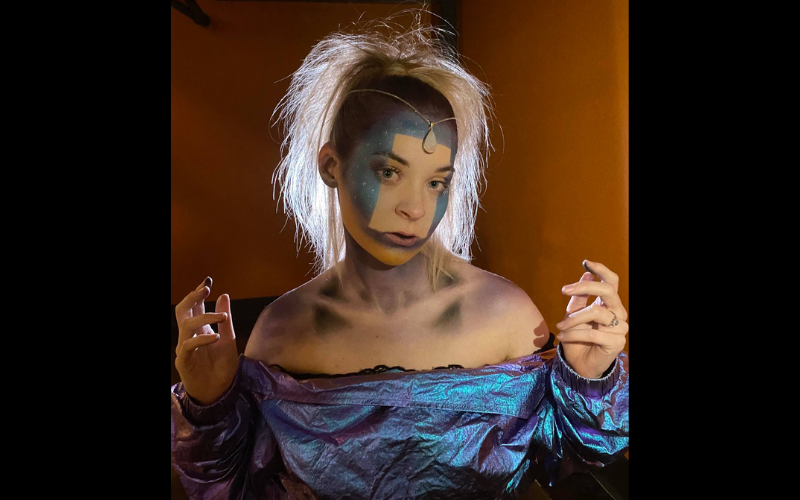 What's Next?
Karina will be reacreating her look in the studio with a professional photographer. Stay tuned to see the final product!
Don't forget to mark your calendars with these upcoming dates:
March 15th - Field Day at Hopkins Demonstration Forest
Take a tour of the forest with the Hopkins team, have a lunch and then stay for some hands on work! We will be engaging on a variety of fun projects from building raised bed to creating native plant habitats!
April 15th - Service-A-Thon
All service proceeds from this day are donated to our fundraising goal of $30,000! Come in for a service and help protect our forests at the same time! Book your appointment today.
April 30th - Evening 4 Earth
See the Universe & Time theme brought to life and walk the runway at the Evening 4 Earth show. Enjoy a night of fashion and fun from our students that benefits Hopkins Demonstration Forest.