Graduation Nation
Aug 11th 2015 | By notadmin
Our recent graduation seemed to have a common theme among our student speakers– one thing that truly touched each of them during their time at AIP. Catwalk for Water. Each speaker mentioned how important this event was to them during their time here. It helped them reinforce why they chose Aveda to begin with. Because at Aveda we care for the world we live in. Seriously.
But it wasn't just about catwalk. Student speaker Rena Graham recalled how nervous she was to first start school at the age of 46. Nervous she wouldn't fit with girls half her age….nervous that she might not be "pretty" enough. In the end she realized she was pretty enough and young enough and that is was why she loved this industry– because she wants to spend her time making people feel beautiful, inside and out!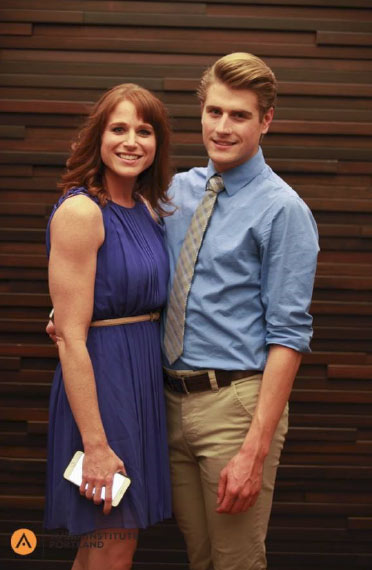 And for many of our graduates it is not just about the events, the mission, the trade. It is about the people you meet. The people you become best friends with– lifetime friends. Together you have gone through beauty school; you have seen and helped each other grow. As Student Speaker Alexandra White pointed out– you often see each other more then you see you family.
Speaking of family, it is always wonderful to see the friends and family that turn out for graduation. It really is a celebration of all our students have achieved but also of all those who supported them during their time here. This graduation, even adorable fluffy puppies made an appearance!
With that we wish all our graduates well! We know that each and everyone of you will be off doing amazing things! But don't forget to come visit– because no matter how long it has been we will always be so excited to see you walk up those stairs!