10 Simple Steps to a Stylish Halloween! (Part 1)
Oct 26th 2015 | By rachel
It's the most spooktacular time of the year!  
Don't spend another October scouring the Halloween shops for a last minute party look - our team of stylists has created three delightfully stylish Do-It-Yourself costume ideas ready for you in 10 simple steps!  Join us this week to catch each these chic hair and makeup looks worthy of a ghoulish good time...
Look #1 - Paper Doll Sweetheart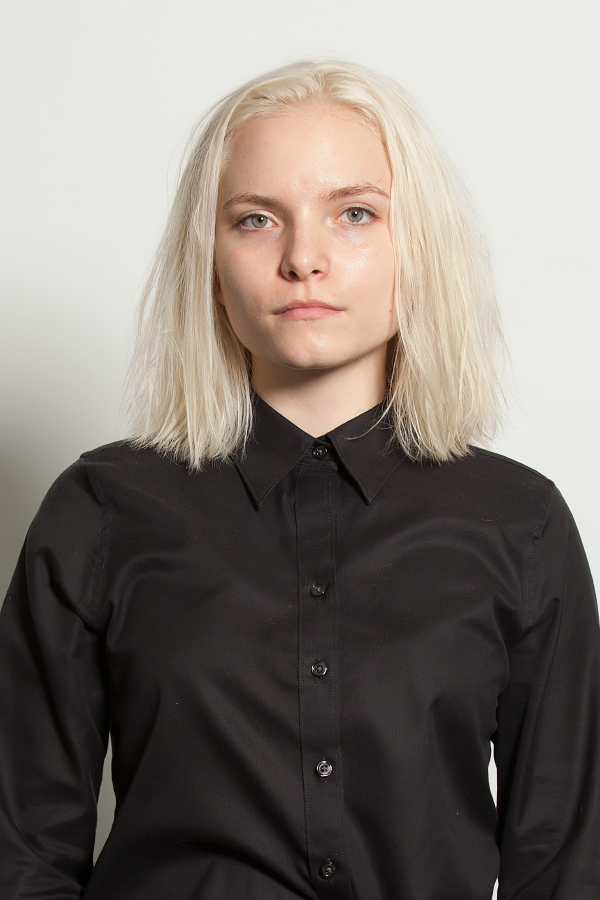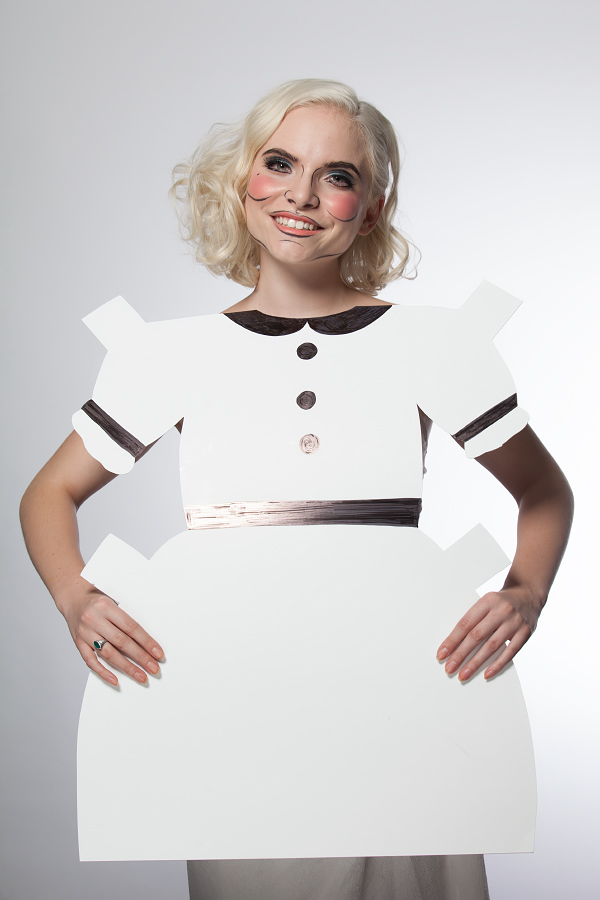 10 Steps for Hair:
On clean, dry hair, spray Pure Abundance Style Prep and Volumizing Tonic throughout.

Divide hair into (4) quadrants - forehead to nape, ear to ear.  Adjust the center part between your front (2) quadrants to become a far side part on the right side of your head.

Spiral curl 1" horizontal subsections using a similarly sized curling iron through the back (2) quadrants.

Starting at the bottom of your front left side quadrant, separate the hair into 1" horizontal subsections

Curl each subsection from ends to scalp and pin in place facing down towards your left ear.  Let these curls cool as you move up the head towards your right side quadrant.

Repeat the last step on your right side quadrant, now pinning each curl to face down towards your right ear.

Release all curls once cool.  Brush through the left side quadrant with your fingers or a finishing brush to create soft, loose waves.

Brush the curls on your right side quadrant up and behind your ear; pin in place with 2-3 bobby pins (more pins may be necessary for thicker hair)

Pull all curls in front of your left shoulder.

Spray style with Air Control.

10 Steps for Makeup:
Apply medium to full coverage foundation.

Press a white or light colored eyeshadow onto the center of your eyelids and blend lightly toward the inner and outer corners of your eyes.

Blend a darker eyeshadow starting at the center of your eyelid crease toward the inner and outer corners of your eyes.

Sweep an eyeshadow similar to your natural skin tone from your crease to your brows.

Shape and fill your brows.

Layer a bright pink or peach toned blush on the center of your cheeks and blend up towards your temples.          

Apply a bright pink or peach lipcolor to the center of your lips and blend outward to the corners of your mouth.

Coat your lashes in black mascara - apply bold false flashes to your top lash line if desired.

Using a black liquid liner (preferably with a felt tip), trace the following facial features:  brows, cheekbones, lips, bridge of your nose, nostrils, slightly above eyelid crease, chin crease, jawline and draw dramatic bottom lashes.                                        

Once liquid liner is dry, set your face with translucent powder.
*BONUS COSTUME IDEA!*
On poster board, have a friend trace the top half of your body with a pencil.  Use this as a size reference to create the "outfit" of your choice!  Be sure to include tabs at the shoulder and sides.  Cut design out and attach to your base clothing.
Voila!