Behind the Scenes: Self Love Photoshoot
Feb 09th 2021 | By Samantha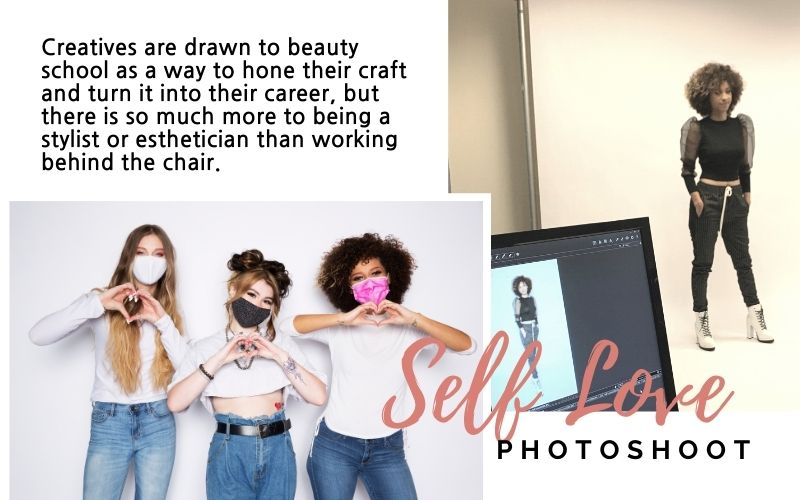 Why We Have Photoshoots
Creatives are drawn to beauty school as a way to hone their craft and turn it into their career, but there is so much more to being a stylist or esthetician than working behind the chair. Photoshoots are the perfect way to bring a concept to life from hair styling to makeup to wardrobe and photography and are used in so many ways. This January, Aveda Institute Portland re-opened the studio and put together a team to bring our Self Love photoshoot to life.
Photoshoot Moodboard & Makeup Artist Tryouts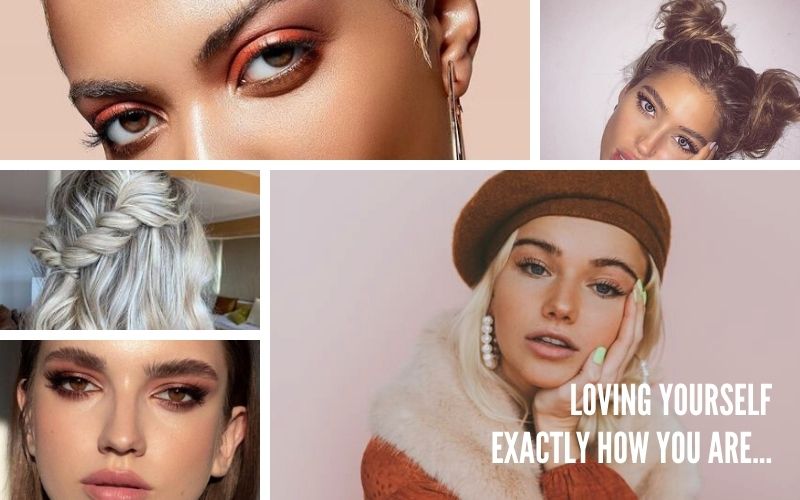 The theme for the photoshoot was all about self-love to help remind and inspire others to care for themselves. We started with the quote "Loving yourself exactly how you are" and built a general color palette and collective mood board around it with soft peachy makeup and fun, funky hair.
Two veteran creative team members, Director of Education Chelsea Wescott and Instructor Doza Barcelona took the lead on hair and we opened up the makeup artists spots to students to try-out for. With a tight turnaround, each student submitted a soft look and a bold look for the photoshoot team to review.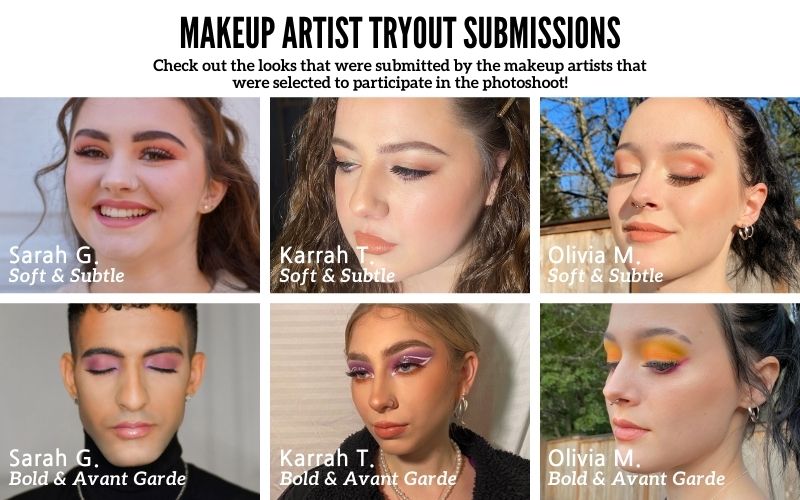 Photoshoot Day
The photoshoot studio was set-up a little differently pouring out into the break room and hallway so that the hair and makeup stations could be spaced far apart. Artists wore face shields while they worked on the models for extra protection and we photographed each model's look separately. Even with the added precautions, it felt so great to be back in the studio capturing some fabulous work.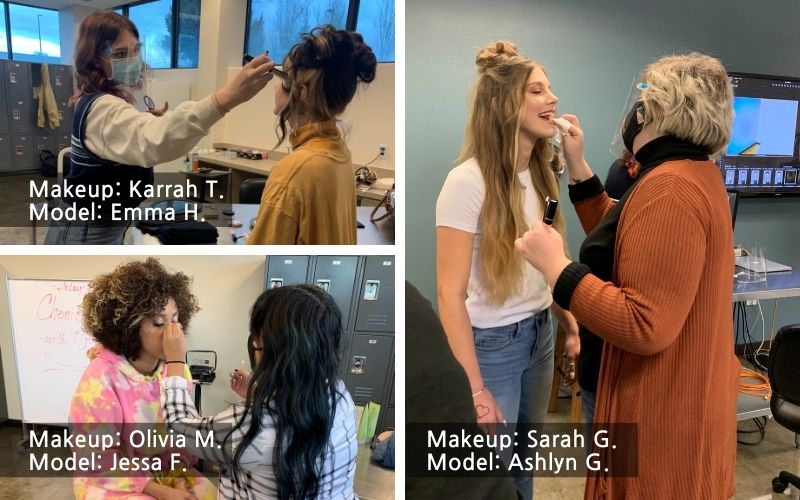 Final Images
Since the shoot was all about genuine self-love and expression for our community, we decided to bring in a few students as models and they really came alive in front of the camera. Here are some extra images that didn't make it to the posters but still turned out stunning, captured by photographer Kendra Barber.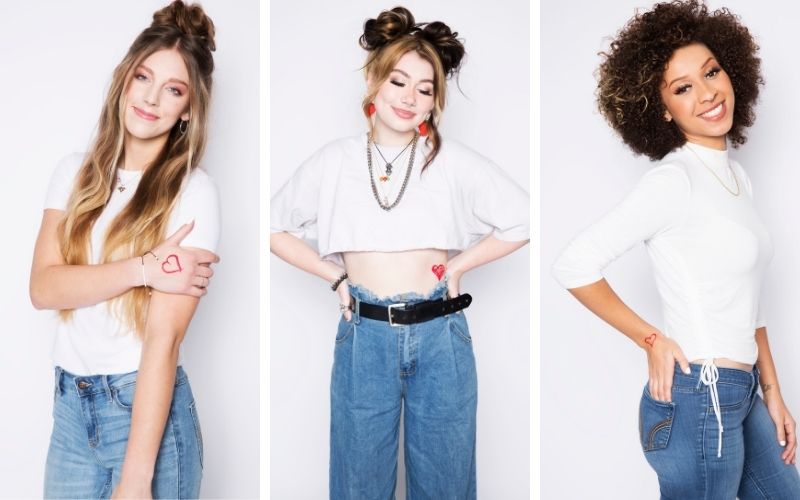 See the Campaign Posters
Now for the final posters, check out the main spotlight of our Self Love campaign –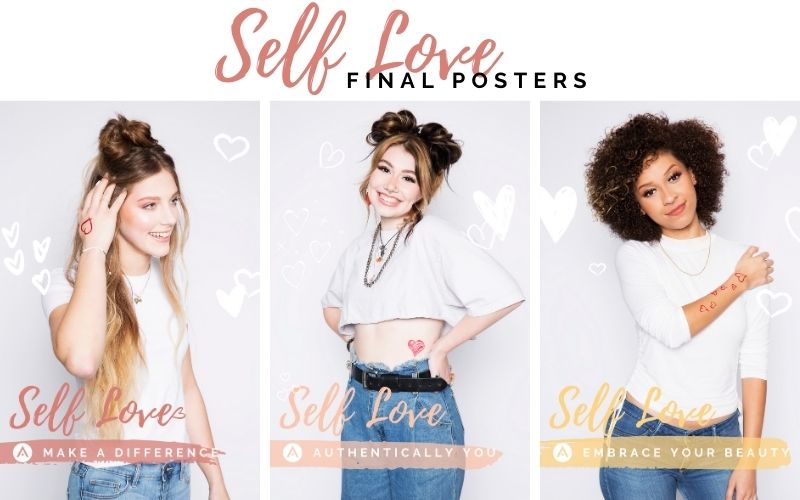 Congratulations to the Self Love photoshoot Creative Team for your amazing work!