Say Buh Bye to 2018's Craziest Beauty Trends
Feb 14th 2019 | By Samantha
You gotta hand it to the fashion industry. It's always trying out new ideas, fresh looks and edgy options. Some are hits. Some miss. And others never really stood a chance. Let's take a look at a few of the craziest beauty trends that didn't make the grade in 2018.
Glitter Teeth
All that glitters isn't gold, and some things really shouldn't glitter at all. Putting glitter on your teeth just feels a bit unsafe. And who wants to be picking glitter out of your teeth (and food) for weeks? We'll pass.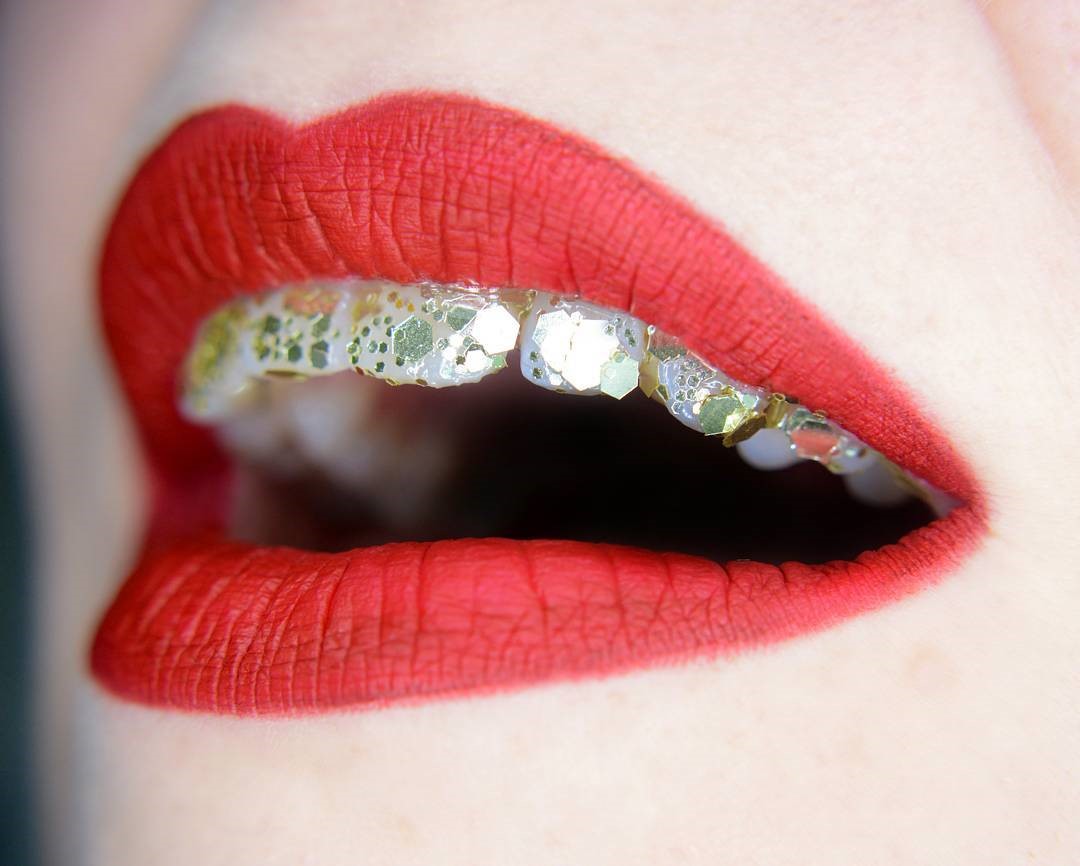 Heart-Shaped Blush
While this was a whimsical, sort of romantic take on blush, those of us at Aveda though the heart-shaped blush in the center of your cheeks wasn't that great in 2018 and won't be seen in 2019. Except maybe on Halloween.
Flower Vase Hair
Every girl loves flowers, but these definitely belong in a vase and now on top of your head. She does get an 'A' for creativity, though.
Fishtail Brows
A little concealer here, a brow product there and you could create this eye-catching brow art. The real question is, why would you?
When It Comes To Fashion, Anything Goes…
At Aveda Institute Portland in OR and Vancouver WA, we love to stay up on makeup trends, fads, innovative techniques and creativity. It's all fun, right? At the same time, students studying makeup techniques at Aveda Institute Portland also learn a lot of the basics that can be applied to a wide variety of looks for different occasions, like weddings, fashion shows and photo shoots.
Makeup education is multifaceted. And it's filled with opportunities to be creative, make a statement and set a standard. If you're interested in becoming a makeup artist, come in for a tour. And who knows? YOU may create the next big makeup trend.